WWE Star Feels Like Tom Cruise After Getting Kicked in His B*lls by Pat Mcafee
Published 08/23/2022, 11:45 AM EDT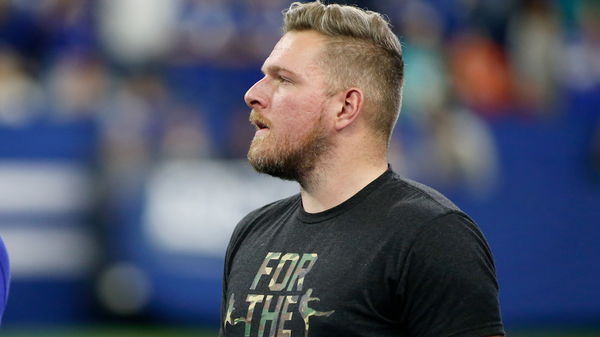 Pat McAfee knows how to kick well! After all, he was a kickoff specialist and a punter during his football days. McAfee was a punter for the Indianapolis Colts in the NFL. The Pennsylvanian has been on SmackDown commentary since 2021. WWE fans are no strangers to wrestlers bending the rules a little to win a match-up. McAfee did the same in SummerSlam.
ADVERTISEMENT
Article continues below this ad
McAfee faced off against Baron Corbin on SummerSlam and used his punting skills in a creative way. Corbin was struck directly at his on his groin and it is surely is one way to catch them off-guard.
ADVERTISEMENT
Article continues below this ad
Why did Corbin feel like Tom Cruise in Cocktail?
Happy Corbin was injured pretty badly after the match and was in languishing pain. Corbin chose to recover by eating pizza and wine during his time off after the pay-per-view, in proper New York style.
 

View this post on Instagram

 
The film Cocktail follows the story of a student who takes up a job as a bartender to make his ends meet. Tom Cruise is the bartender in the film.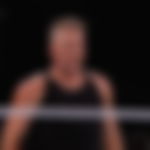 Given the nature of the blow, comfort food would definitely be helpful.
Pat McAfee took his revenge at SummerSlam
During the runup to SummerSlam, as the rivalry was simmering, Corbin struck McAfee with a low blow. The wrestler decided to take revenge in kind during SummerSlam.
"But when I saw that beautiful blonde hair flop after I delivered that right on Corbin's jaw and he knocked him out of the way. I saw an opportunity to maybe bend the rules a little bit. Cuz it's only illegal or whatever against the rules if you get caught. And there's no way Charles gonna be able to see it," said McAfee during the backstage interview. 
ADVERTISEMENT
Article continues below this ad
Charles Robinson was the referee during the match. And who doesn't like Robinson? Even McAfee does.
"I think there was a chance to really take advantage of Charles. The ref, who's been a legend, I've been watching him since I was a kid. So having him officiate a match I was in, especially against a guy who used to be my friend, was a dream come true in its own right."
ADVERTISEMENT
Article continues below this ad
Was the revenge fair? Let us know your thoughts on it.
Watch This Story: Broke Teenager to Highest Paid Hollywood Actor: the Evolution of Dwayne "The Rock" Johnson