WWE SummerSlam 2020- Drew McIntyre vs Randy Orton- Full Match Card Predictions
Published 08/22/2020, 8:30 AM EDT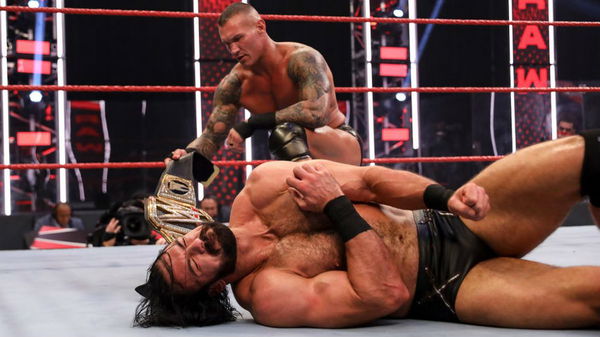 ---
---
SummerSlam 2020 is just a day away and the excitement couldn't be higher. The match list is very tough to look away from as WWE heads into one of its bigger pay-per-views of the year.
ADVERTISEMENT
Article continues below this ad
With a lot of storylines set to meet their climaxes, here's our list of predictions on who will emerge victorious in their duels.
1.Drew McIntyre Vs Randy Orton (WWE Championship Match)
ADVERTISEMENT
Article continues below this ad
Prediction: Randy Orton wins the title
Although the two Superstars are on a win streak right now, we think Randy Orton will come out on top, and become a 14-time World Champion. 
This may be disappointing to most fans who love Drew McIntyre, but Orton's storyline seems way more in play than McIntyre's. I have the strong feeling that WWE has something big planned in the long run for "The Legend Killer", and that he will indeed take the WWE Championship at SummerSlam.
2. Braun Strowman Vs "The Fiend" Bray Wyatt (WWE Universal Championship Match)
Prediction: "The Fiend" Bray Wyatt wins the title
There's really no telling who will win this one since this feud has the potential to go on to WrestleMania. However, Bray Wyatt has brought back "The Fiend" that's stronger than ever now.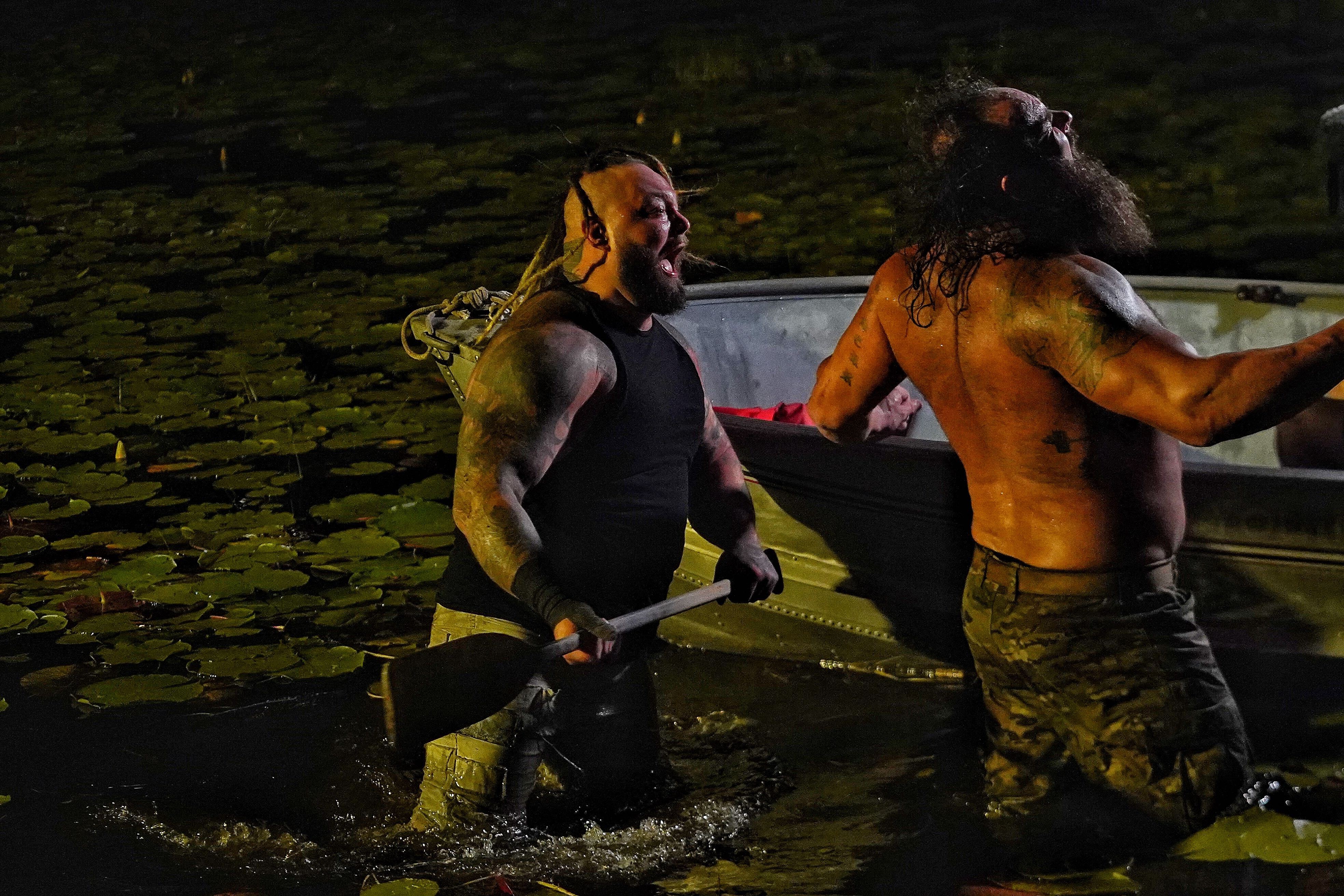 Braun Strowman on the other hand has upgraded his character into a soulless beast with no remorse. He could well bury "The Fiend" again like Goldberg did last year.
The involvement of Alexa Bliss has just made the storyline a lot more interesting. She will surely have a role to play in the match, which will lead to Wyatt winning the duel. 
Being more inclined to "The Fiend" now, Bliss can play Strowman like a chord, which will lead to his loss.
3. Street profits vs Andrade and Garza (Raw Tag team championship)
Prediction: Andrade & Angel Garza win the titles
Andrade and Garza have been on a different level recently since that 'pep-talk' with Randy Orton. The two have been working as a team effectively and we think that they will use this strategic sense to clinch the Tag team titles at SummerSlam form the overconfident Street Profits.
4. Apollo Crews vs MVP (WWE United States Championship)
Prediction: MVP wins the title
The Hurt Business will not be by his side, as MVP takes on his arch-nemesis Apollo Crews. Despite having the disadvantage before, Apollo Crews has managed to defeat MVP on multiple occasions.
We think that MVP will come out on top over Crews and finally win the United States Championship. If WWE is serious about The Hurt Business, they will most probably make MVP come out of the ring holding the belt.
5.Seth Rollins vs Dominik Mysterio (Street Fight)
Prediction: Seth Rollins wins
Dominik Mysterio has proved his mettle over the past few weeks. He has given as much pain as he has endured, which makes him well-versed with the tactics of his rival.
The Street Fight gives a lot of room for Rey Mysterio to interfere and help his son out, but Seth Rollins also has Murphy which could be a major factor.
We think that Dominik, despite his drive and vigor, will not be able to beat Seth Rollins at SummerSlam. I have a feeling  "The Monday Night Messiah" just isn't done yet, and there's still time left for this iconic character.
WWE could have a much deeper storyline to build around Dominik, and if he does win at SummerSlam, they could be cutting a sensational storyline short.
7. Sasha Banks vs Asuka (WWE Raw Women's Championship)
Prediction: Sasha Banks retains the title
Losing the Raw Women's Championship on unfair terms, Asuka is hell-bent on revenge over not just the title, but her best friend Kairi Sane.
Asuka may be red-hot right now, but Sasha Banks will most probably hold on to her gold at SummerSlam. This namely has to do with the storyline WWE is currently planning between Sasha Banks and Bayley, more of which will be explained below.
6.Bayley Vs Asuka (WWE SmackDown Women's Championship)
Prediction: Asuka wins the title
While her tag-team partner may hold on, we don't think Bayley will manage the same. Worn out from losses against Naomi and Asuka before that, Bayley is vulnerable going into SummerSlam.
She has also most probably run her course as SmackDown Women's Champion. 
This loss will deeply strain her relationship with Sasha Banks, who will be the new alpha in their duo. We think WWE has a major storyline planned for two going into WrestleMania, and Bayley will turn on Banks in the next few months.
Is this the beginning of the end for "The Golden Role Models"? We can only wait and watch.
8. Sonya Deville vs Mandy Rose (Hair vs Hair match)
Prediction: Mandy Rose goes bald
ADVERTISEMENT
Article continues below this ad
It would be painful to watch Mandy Rose lose all of that perfect hair, but we think that Sonya Deville is going to pull off a major upset.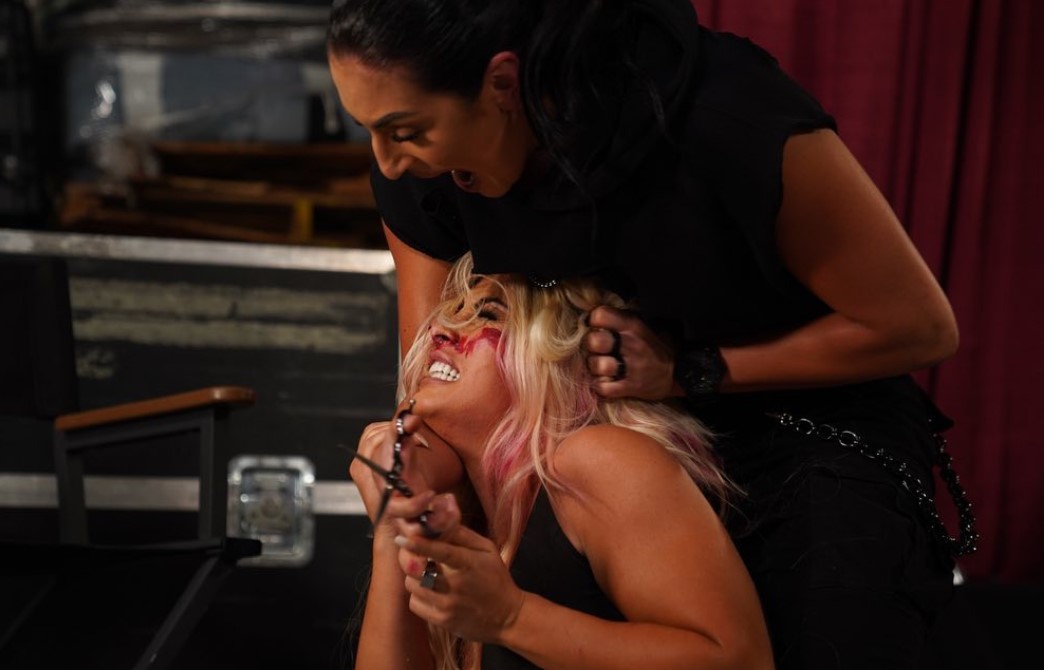 Deville promised that she is going to make Rose ugly from the outside, and will fulfill that promise at SummerSlam. However, this opens the path for a renewed character in Mandy Rose who can unleash an entirely new side.
ADVERTISEMENT
Article continues below this ad
She can show her true fight after going bald, and this is exactly what may happen after SummerSlam.
SummerSlam 2020 has a lot of great matches on the card, and a lot of feuds will be defined by it. What do you think of our predictions? Let us know your picks in the comments below.