WWE Superstar Aleister Black Teases Another Layer to His New Dark Character
Published 05/24/2021, 9:15 AM EDT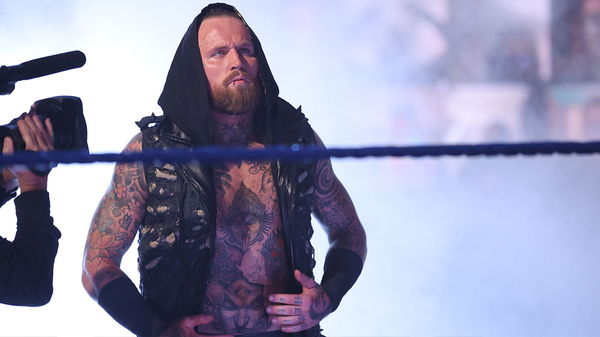 ---
---
Aleister Black is one of the eeriest entities to ever step foot in a pro-wrestling ring. Since his time in NXT, the 'Dutch Destroyer' showed the world what he's capable of.
ADVERTISEMENT
Article continues below this ad
However, that didn't seem to carry forward when he went over to the main roster. Luckily, Black is back after a long hiatus and in a form that has left us wanting for more.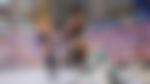 ADVERTISEMENT
Article continues below this ad
Aleister Black preparing to unleash his darkest side on WWE SmackDown?
The 'Striking Man from Amsterdam' made a shocking return to WWE SmackDown last week and attacked Big E, leaving fans wondering why. However, there were quite a few subtle changes that we saw in Black, and his most recent tweet makes us believe there's more to come.
Aleister Black recently tweeted an image that has left the WWE Universe scratching their heads, while the others cannot fathom the sheer devilish brilliance we could potentially see in the weeks to come.
In the image, we can see Black wearing a half-broken skull mask as the one Triple H wore during his WrestleMania XXX entrance. However, this skull has eerie long horns coming out of the forehead.
In addition, the attire Black is wearing makes it look even scarier. If that's what he's planning to wear during his entrance, we're completely down for that!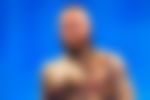 Last week, we saw Aleister Black emerge from a cloud of smoke wearing a sleeveless jacket with a hood. Not only did he look ripped, but he didn't break his silence at all.
Furthermore, Black's right eye looked completely different than his left, a nice continuation of the eye injury Rollins gave him last year.
ADVERTISEMENT
Article continues below this ad
If WWE is really paying attention to detail for the smallest of things, we also hope Black feuds with the 'Messiah' in the future. Maybe, a feud with Aleister Black could be what Seth Rollins needs to shed this 'Savior of SmackDown' gimmick and come back to his 'Beast Slaying' or rather 'Tribal Chief' slaying days.
Either way, Aleister Black has increased our excitement to see him next week on SmackDown. After all, the intrigue is there, and such images only add fuel to the fire of imagination for the WWE Universe.
ADVERTISEMENT
Article continues below this ad