WWE Superstar Dana Brooker Announces Engagement to Boxer Ulysses Diaz
Published 07/06/2021, 1:34 PM EDT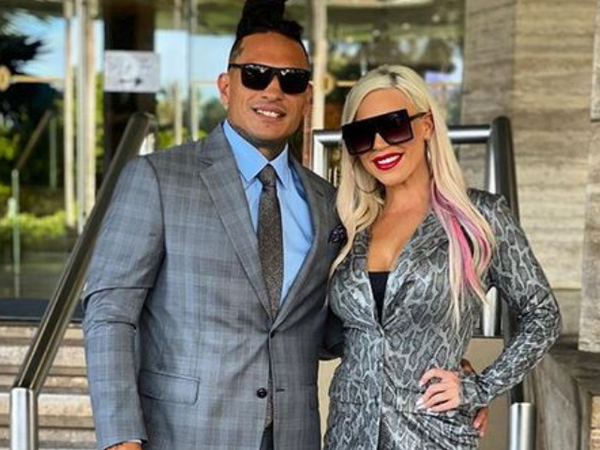 ---
---
There's nothing more precious than love! And the WWE Universe knows that Superstars deserve more than just love. Well, one Superstar found her happiness recently, and it's Dana Brooke!
ADVERTISEMENT
Article continues below this ad
With a brief message on social media, Dana Brooke announced she is engaged to her fiancé Ulysses Diaz. The message incorporated her excitement and admiration about her upcoming future with Diaz, and for Diaz himself.
Ullysses Diaz is a professional boxer and MMA fighter who is based out of Miami. The duo started posting pictures on social media in February 2020, and soon fans put two and two together.
ADVERTISEMENT
Article continues below this ad
It's unknown when they plan to tie the knot, but it's confirmed that exciting times await!
Fans assumed Dana Brooke was dating Dave Bautista
Quite a while back, Dana Brooke and Dave Bautista had an exchange on Twitter which led fans to believe the duo were dating.
However, they weren't exactly dating, but they did try to make a relationship work. Both of them wanted to make the effort but their schedules got in the way. Ultimately, they decided not to lead it on, and part ways as friends.
Now, neither of them had a problem with their relationship coming under the spotlight. In fact, she knew the cameras were following her relationship closely, and there wasn't anything she could do about it.
Nevertheless, their romantic chemistry made it to a storyline.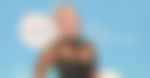 Coming to her current WWE run, former WWE writer Vince Russo has suggested building a romantic storyline between Mandy Rose and Dana Brooke.
"Recently they've done things where they come right up to the edge, I'll point them out to you, they hinted with Sonya and Mandy, remember Liv and Lana? Remember that big thing? Okay, where is this going? Nothing. And the only reason I bring this up, everyone knows I'm all about shock TV, this ain't shock TV. If you're asking me if WWE hired me tomorrow what would I do with these two." H/t Sportskeeda
ADVERTISEMENT
Article continues below this ad
The Superstar maybe go after the tag team titles
Dana Brooke is in a tag team with Mandy Rose. Her latest appearance with her partner was alongside WWE Raw Women's Champion, Rhea Ripley. The three of them went up against Charlotte Flair, and tag team champions Natalya and Tamina.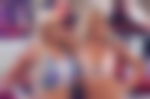 ADVERTISEMENT
Article continues below this ad
In that match, Flair's team emerged victorious after she pinned Mandy Rose. However, Rose and Brooke still remain a team and are more than capable of going after the titles.