WWE Superstar Ember Moon Makes Chilling Revelations About Her Injury
Published 07/02/2020, 8:00 PM EDT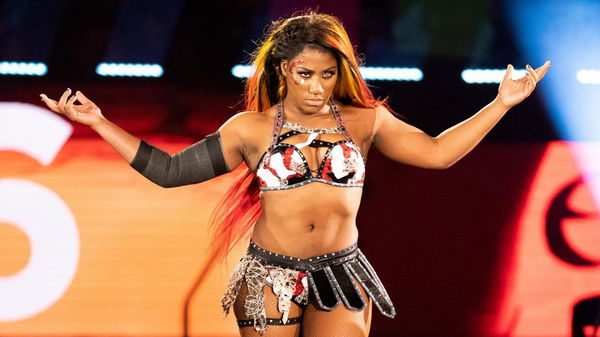 ---
---
Many of the top-performing Superstars in WWE have been absent for quite some time.While some have taken time off due to health concerns, others are still recovering from injuries. One such superstar is Ember Moon.
ADVERTISEMENT
Article continues below this ad
She has given an update on her injury in an interview with Comicbook. 
Ember was last seen in the ring back in 2019.
ADVERTISEMENT
Article continues below this ad
She suffered an ankle injury that has sidelined her ever since. Her last WWE appearance was on the November 19, 2019, episode of WWE Backstage as an analyst.
Ember Moon gives an update on her injury
Ember Moon was able to give an update on her recovery but she didn't announce any probable return date. 
Her recovery is slowly progressing and the Superstar at present is not fully ready to compete.
Moon also added the difficulty in recovering and also spoke on how people have underlooked her injury.
"It's been an up and downhill for me, a lot of people don't know this – they think I just have a very generic Achilles rupture, but I don't.
"What actually happened is that [my Achilles tendon] got split in half and then it also got torn off the bone. So I actually ruptured my Achilles in two places, and the surgeon thinks that I may have been wrestling on it for probably about two months already torn to some extent, and I just didn't feel the pain because I have kind of a high pain tolerance," Ember Moon said.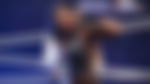 Much of Ember's treatment has faced hurdles because of the current world pandemic.
The Superstar did add that she has purchased equipment so she can continue working on herself at home.
At present, she can't give an update on her return due to the aforementioned reasons. 
"I will say that where I originally had a return date, now I don't again, because of complications with strength building. It's just a very, very long process and I would love, love, love to have a date back on the board but it's up in the air," Ember Moon said. 
The help from WWE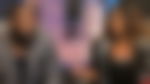 WWE has always been supportive of their employees when they are in a tough spot.
She felt ashamed of having to showcase her feelings on live television.
However, the support she has been receiving from the company has consoled her.
"People like Mark [Henry], people like Booker, even the boss man, Triple H has been checking up on me. Another person from the company that is a legend reached out and was trying to help me out with rehab options and stuff like that," Ember said.
It is truly heartwarming to see WWE Legends helping out the current-gen Superstars at a time of need.
WWE's methods to keep their employees feel at home has worked wonders for many.
The will to come back
Ember has struggled to carve a niche for herself in the WWE.
She would not be someone who gives up because of an injury. She recognizes her work ethic and is willing to work to reach places.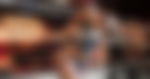 "It took me almost a decade to get to WWE after four tryouts, 2019 was not my year. 2020 is not the world's year, but dammit, we're going to get there.
"I just feel like I worked so hard – no one helped me get anywhere, no one put a foot in the door for me. I don't have a legacy, I don't have a last name, but I have me and my work ethic and my passion and that's always been enough. It's going to be tested and I think when I do get back, when I do get cleared, all of this will be just another stepping stone on my path to greatness," Ember Moon said.
ADVERTISEMENT
Article continues below this ad
When Ember Moon does return, fans can be sure that she'd make the necessary impact.
She was one of the most entertaining female when she was actively competing. 
Ember will certainly cement her place given the right chances. Her words just express how deserving she is.
ADVERTISEMENT
Article continues below this ad
Do you think 2021 can be the year Ember Moon finally breaks the glass ceiling?