WWE Superstar John Cena Helps Fans Win $1 Million in the New Superbowl Sunday Commercial
Published 02/02/2021, 11:27 AM EST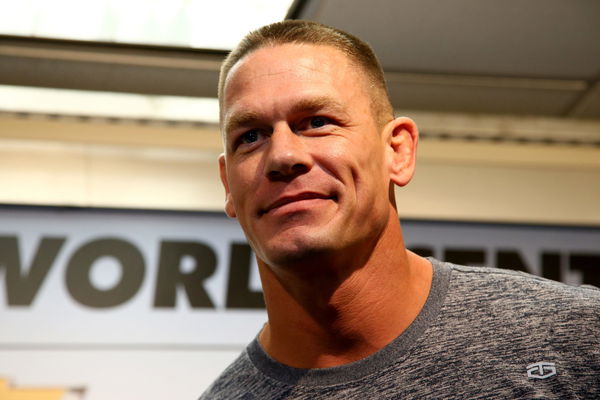 ---
---
WWE Superstar John Cena partnered with Mountain Dew for a commercial that will air during NFL Super Bowl Sunday. This commercial is primarily to promote the new flavour – Major Melon.
ADVERTISEMENT
Article continues below this ad
One of the reasons the commercial made headlines is because of the cash prize attached to it. Cena informs the audience that whoever is able to count the exact number of soda bottles when the commercial plays will be awarded $1 million.
Cena claims that he loves to drink the beverage and partnering with them has been quite the experience for him. John Cena tweeted about the commercial where he mentions the million dollar cash prize.
ADVERTISEMENT
Article continues below this ad
John Cena returns soon
Cena appeared on an episode on the Jimmy Fallon show. During the show, he finally revealed when he plans to return to WWE. 2020 was the first year in a long time that Cena did not compete under any brand. Therefore, the audience has been asking if he will return to the arena anytime soon.
According to Cena, he plans to return to the ring as soon as possible.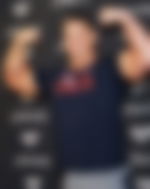 "Oh yeah, I will! I just, unfortunately, you know… the state of the world, I mean, I'm not sitting there on the couch next to you. It's a difficult and unpredictable time, and right now, I'm doing this. I'm filming 'Peacemaker', and that's going to take a lot of my time, and I can't bounce back and forth due to international restrictions. So at least for the time being, I'm here, and I'm still away from WWE, but I very much look forward to returning as soon as I possibly can." h/t RingSideNews
Regardless of when Cena returns, the WWE Universe will cheer him on as he displays the showmanship he is famous for.
ADVERTISEMENT
Article continues below this ad
Will he return for WrestleMania 37?
There is a chance he might not come back by the time WrestleMania 37 comes around. He will be filming till July, and considering the current conditions across the globe, he cannot afford to take a break of two weeks from filming because of quarantine.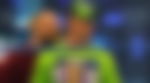 ADVERTISEMENT
Article continues below this ad
The last time John Cena wrestled was at WrestleMania 36. He was booked in a rivalry with The Fiend. as both of them battled inside the FireFly Funhouse.