WWE Superstar John Morrison Details Knocking Out Sheamus' Tooth With a Punch Inside Elimination Chamber
Published 02/19/2021, 12:25 PM EST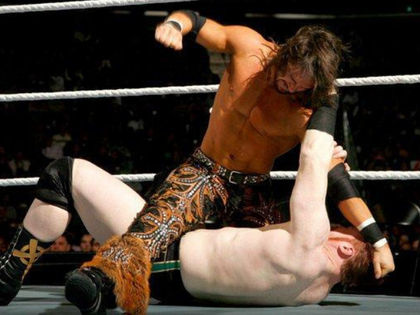 ---
---
John Morrison and R-Truth recently reacted to the 2011 Elimination Chamber match in a WWE Playback video. During this, Morrison revealed that within the first few minutes of the match, he broke Sheamus' tooth.
ADVERTISEMENT
Article continues below this ad
Hilariously enough, Sheamus arrived late the next day because he had to get his tooth fixed from the dentist.
ADVERTISEMENT
Article continues below this ad
"Here's a little known unknown fact about the beginning of this. The very first thing I do is punch Sheamus in the face and break his tooth.
"I didn't even remember it. I just remember seeing him the next day, he showed up late. I was like 'where you at? What took so long?' He's like 'I went to the dentist to get my tooth fixed cause you broke it.'"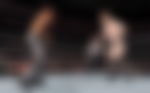 John Morrison doesn't know when he broke Sheamus' tooth
R-Truth and Morrison tried to figure out the exact moment the tooth broke, but they concluded that it was a result of several blows.
First, they narrowed down on why Morrison punched Sheamus hard enough to break a tooth. Both of them assumed it was because of the slap that Sheamus planted on Morrison.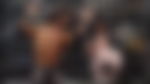 Following this slap, Morrison attacked Sheamus with a series of punches. It's possible the tooth broke because of one of these blows.
Another time the tooth could have broken was when Morrison jumped over the rope and punched Sheamus right in the face. Their last guess was when Morrison jumped off the chains around the ring and kicked Sheamus in the face.
While John Morrison and R-Truth can laugh about it now, Sheamus definitely did not enjoy his trip to the dentist.
WATCH: Roman Reigns and Sheamus Get into an Insane Brawl on WWE RAW
Elimination Chamber 2021
WWE has scheduled elimination Chamber 2021 for February 21st, 2021. Both Champions, Drew McIntyre and Roman Reigns, will be taking part.
However, while the WWE Champion will be a part of the Elimination Chamber match, the Universal Champion would enjoy some special privileges.
ADVERTISEMENT
Article continues below this ad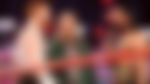 For SmackDown, the company has decided that whoever wins the Elimination Chamber match will go head to head with Reigns for the Universal Championship title.
Furthermore, after Elimination Chamber, Edge will decide which champion he wants to challenge at the upcoming WrestleMania.
ADVERTISEMENT
Article continues below this ad
There is a high chance he will challenge either McIntyre or Reigns and not Finn Balor, the NXT Champion.