WWE Superstar Shoots on Alistair Overeem for Homophobic Slurs While Talking About Pro-Wrestling
Published 08/24/2021, 12:59 PM EDT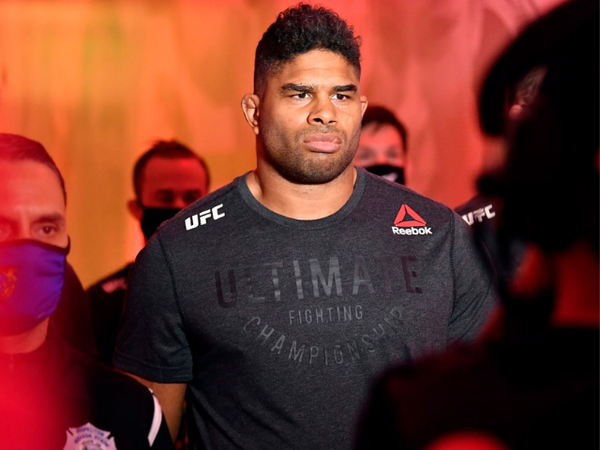 ---
---
Alistair Overeem spoke with Ariel Helwani on The MMA Hour, and during the conversation, he spoke about pro-wrestling as a sport. However, he resorted to thrashing the sport when asked about CM Punk debuting on AEW and Brock Lesnar returning to WWE!
ADVERTISEMENT
Article continues below this ad
According to him, pro-wrestling is a sport which is completely fake. He hadn't watched it in a long time, and now, he just thinks the entire sport is lame.
"That whole wrestling thing, I watched it when I was eight, nine, ten years old… I'm not watching since '92, '93, '94. And just recently I start looking again and on YouTube, and Oh my god, this stuff is lame. It's just lame what all these guys are doing. It's lame, it's fake, it's stupid, it doesn't make any sense."
ADVERTISEMENT
Article continues below this ad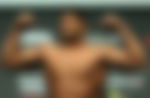 Watch This Story: Brock Lesnar, Becky Lynch Return, And More Grand Moments From SummerSlam 2021
T-BAR defended pro-wrestling against Alistair Overeem
However, there's always a superstar ready to defend pro-wrestling when needed. This time it was T-BAR. He claimed that Alistair Overeem is intimidated by the sport itself and is throwing shade on pro-wrestling because of his own washed up career.
Not only did T-BAR stand up for pro-wrestling, even Ariel Helwani told him not to thrash the sport by calling it derogatory names. Even after Helwani told him not to say it, he questioned back!
This clown @Alistairovereem calling pro wrestling "gay" and "fake" sums up everything you need to know about insecure has-been fighters who are intimidated by the fact that people now care more about wrestling than your washed up career. https://t.co/4MbnFVr1g2

— Tag Team Titles-BAR (@TBARRetribution) August 24, 2021
ADVERTISEMENT
Article continues below this ad
Now, it didn't end there. Alistair Overeem discussed how Brock Lesnar had failed his drug tests. He claimed CM Punk was mentally destroyed in the UFC, and how both of them aren't real fighters. When Helwani pointed out a similar drug test situation with him, he defended himself by pointing out that it was years ago! But, same can be said about Brock Lesnar.
When Helwani put him in a spot, Overeem asked if WWE and the wrestlers are doing fine financially. While Overeem wanted to hear the worst, to his dismay, it was actually something else. Ariel Helwani informed him that the company is doing fine, but the wrestlers have a similar situation like UFC fighters where they don't get a seat at the table, and even as independent contractors, they aren't free to do what they want to.
ADVERTISEMENT
Article continues below this ad
After a point, Alistair Overeem took the conversation on a different tangent, and Helwani went along with it.
Do you think Overeem is speaking out of jealousy? Let us know in the comments below.