WWE Superstar Warned STARDOM About Hana Kimura's Final Message Before Suicide
Published 05/30/2020, 3:23 AM EDT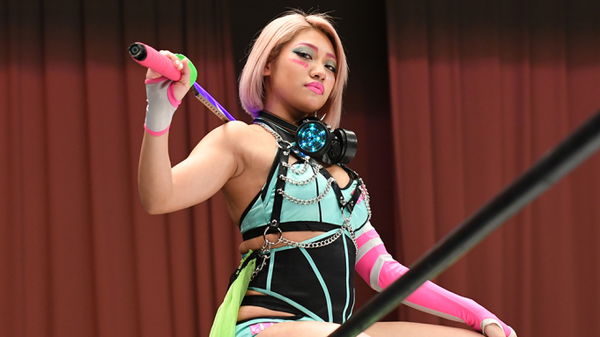 ---
---
The entire wrestling community was shocked to its core recently when Japanese wrestler Hana Kimura committed suicide at the young age of 22. Kimura was a fast rising star of Japanese promotion Stardom which has developed current WWE stars like Kairi Sane and Io Shirai.
ADVERTISEMENT
Article continues below this ad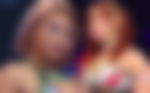 ADVERTISEMENT
Article continues below this ad
In fact, she was also a close friend of The Pirate Princess. The latest report by The Wrestling Observer Newsletter has revealed that it was Sane who was first alarmed by the cryptic Twitter message of Hana Kimura. She had first posted evidence of self harm after which she wrote goodbye.
This alerted Kairi Sane who immediately called Jungle Kyona and Stardom CEO/Founder Rosey Ogawa. Kyona rushed to Kimura's apartment but it was unfortunately too late.
Why did Hana Kimura kill herself? 
The details regarding the reason for her suicide are still hazy. However, all signs point towards effects of cyber bullying. Notably, Kimura was a contestant of Japanese Netflix reality show Terrace House.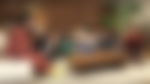 Almost based on the Big Brother concept, the show features six young people living under the same roof. Body language analysts study their every move and provide commentary. Kimura was a victim of some vicious cyber bullying on the internet after she was part of an altercation on the show with a co-contestant.
ADVERTISEMENT
Article continues below this ad
This has raised some serious questions about the entire culture of shows like these. Even as they provide to you only a 45 minute entry point into the lives of people, they do their best to create heroes and villains during this period. That's why certain moments are edited while certain other are shown in full.
What they as well as the fans forget is that this is not a fictional show where they are demeaning a fictional character. It's real people who have to face the repercussions of whatever you do with their public perceptions. We can't know at any point of time the mental condition of a person that we are bullying online.
ADVERTISEMENT
Article continues below this ad
Unfortunately, a talented young woman lost her life because of this brutal culture. The only real hope that emerges from this is that those who indulged in this might see the wrong in their actions. Cyber bullying is a crime.