WWE Superstar Xavier Woods Fires Back at The Undertaker Over His Controversial Statement on Joe Rogan's Podcast
Published 01/22/2021, 9:31 AM EST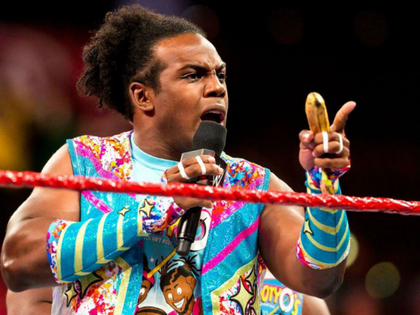 ---
---
The Undertaker took a shot at the current generation of Superstars and their behaviour in the locker room, and Xavier Woods has responded to his assertion.
ADVERTISEMENT
Article continues below this ad
The Undertaker compared the locker room environment from his time to what it is now and indicated that Superstars have become soft. He preferred the time when "men were men".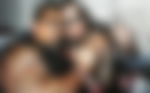 ADVERTISEMENT
Article continues below this ad
Even though 'The Phenom' acknowledged that it could be evolution, it still doesn't suit him. To him, a locker room should be a place where everyone was ready to handle anything thrown their way and not be concerned with elements such as looks.
In the same interview, The Undertaker revealed he finds it difficult to watch WWE because the product and Superstars have become soft. He doesn't specifically mention anybody by name.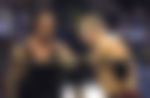 Xavier Woods did not sit back. He responded to Taker by providing an insight into his journey throughout the years where Superstars from other generations have helped him grow.
I wouldn't be the person that I am without the guidance and lessons of a few key people from the previous generation of wrestling. They taught me about the business, to save my money, & that having video games in the locker room is healthier than having [redacted]. Thank you guys

— Austin #Creed4G4 – Future King of The Ring (@AustinCreedWins) January 21, 2021
Not only did Xavier Woods stand up for his generation of Superstars, but even his fans supported him.
Agreed that shit HE said is played out man. We ain't in the 80s/90s anymore. Things have changed for the BEST for y'all

— Juan (@Jca89_) January 21, 2021
I thought at first it was a shoot at the writers, which…fair. But then it became a cringe fest. I'm so glad things are the way they are now. ❤️

— Andrea || Daffy (@LoveForRacing1) January 21, 2021
It takes a lot of courage to respond to the words of someone as legendary as The Undertaker.
The Undertaker could have made a better judgement
The Undertaker may have been a tad bit hard in judging the current generation. However, he's got his own reasons.
Taker did not have a simple journey when he pursued wrestling as a career during his college days. He trained on front yards, waited at lobbies for bookings, and sold off almost everything he owned to achieve his goal.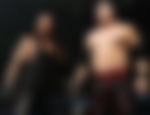 It's obvious that every generation will have their own story to tell. In fact, it's possible the generation which follows will have elements that the current generation will find flawed.
The Undertaker's first meeting with Xavier Woods
The first time Xavier Woods met The Undertaker was at WrestleMania 29. He was a part of Taker's entrance as one of the druids who were reaching out to him from hell.
ADVERTISEMENT
Article continues below this ad
He detailed his brief experience with Taker in an interview alongside other Superstars.
It's clear that the generation he called "soft" is the same one that was thrilled to work with him in WWE.
ADVERTISEMENT
Article continues below this ad
Do you think The Undertaker should have made this remark? Let us know in the comments below.