WWE Superstar John Cena Makes A Huge Donation To Black Lives Matter Charity
Published 06/11/2020, 8:32 AM EDT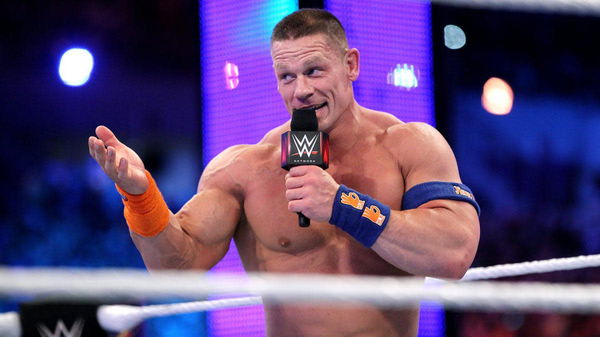 WWE Superstar John Cena has made it onto the headlines, yet again, by donating $1 Million to Black Lives Matter Movement charity.
ADVERTISEMENT
Article continues below this ad
Cena has always been an advocate for what is right. He sports a 'Captain America' persona. He's also very serious about social issues that he constantly takes a strong stance against.
Earlier, Cena set the record for 'most wishes granted' in the Make-A-Wish Foundation and put a lot of smiles on the faces of millions around the world.
ADVERTISEMENT
Article continues below this ad
Now, Cena has opened up his wallet by donating a huge sum to the cause. This was in support of the major call for support by the charity.
Korean K-Pop group BTS has also been at the forefront when it comes to donating to this charity and movement. The huge fan base amassed a total of $1 million in donations to the charity.
Impressed by this huge gesture, Cena decided to put in his own contribution, matching the donation of the entire BTS fanbase.
Turning our heads to the BTS fanbase, they have taken the movement to the next level. The fans were responsible for interfering with Police Radio using BTS fan cams! They are an army in themselves.
John Cena proudly supported the BTS army in their actions
He tweeted that he was very happy to join the BTS Army in their tremendous donation. Undoubtedly, Cena is a huge contributor to society, at least financially.
While a lot of people tease his "You Can't See Me" gimmick by referring to him as "invisible", Cena has been a very giving person. He always takes time off his schedule to help someone else out.
ADVERTISEMENT
Article continues below this ad
He recently donated $40,000 to the Shad Gaspard memorial fund organized by his widow. And this is just the tip of the iceberg of how much Cena has contributed to the welfare of society.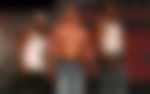 Constantly booed in the WWE, Cena turns a deaf ear and manages to separate his morals from his life in the WWE. John Cena truly understands the concept of sharing and does so in the form of his wealth.
ADVERTISEMENT
Article continues below this ad
This massive donation will definitely be appreciated by all, even his haters. We can hope that other Superstars and are as generous as Cena and pitch in to support the movement. Hustle, Loyalty, and Respect!