WWE Superstars Pay Homage to The Undertaker as He Announces His Retirement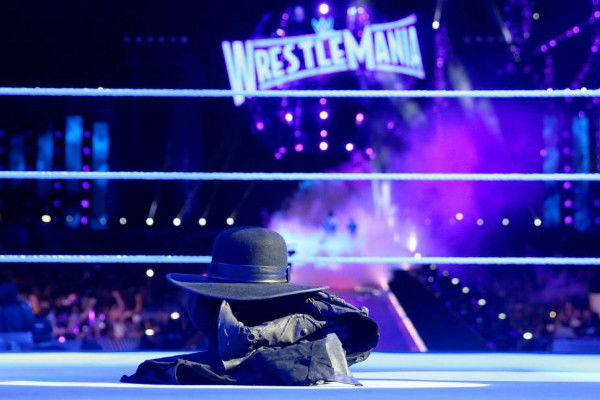 https://twitter.com/NXTCiampa/status/1274761990708375557
The Undertaker had already established himself as one of the greatest legends ever to have graced the ring. Which is why his retirement came as a shock to a lot of people. He announced the news in the last chapter of his documentary 'The Last Ride'.
Taker has been planning his retirement for ages. However, he repeatedly said that he never found the perfect ending. No one could have predicted that Taker would choose to end his career this year.
It seems like the entire documentary paved the way to this troublesome news.
WWE Superstars react to Undertaker retiring
WWE Superstars have always admired the legendary Phenom. They paid tribute to the legend on Twitter.
#ThankYouTaker for… pic.twitter.com/otUvugelL3

— WWE (@WWE) June 21, 2020
ICON.
A true icon that devoted his life to this business. #TheLastRide #ThankYouTaker 🙏 https://t.co/TiqHD6Y3s8

— Billie Kay (@BillieKayWWE) June 21, 2020
Undertaker vs Yokozuna – Casket Match. Royal Rumble 94' Providence Civic Center, RI.
I watched wrestling for many years prior, but this match and the amazing aftermath was the absolute moment I was hooked for life. #TheLastRide #ThankYouTaker

— Tony Nese (@TonyNese) June 22, 2020
Taker's final match
Undertaker last appeared on WrestleMania 36. He faced AJ Styles in what was one of the best written WWE matches in history. In the last chapter of Taker's documentary, it was also revealed that Styles pitched in the idea for the match.
The Phenom had no intention to come back for a matchup. He turned Styles down stating that he would have wrestled him if it was years back.
However, Taker eventually agreed for the match. Styles delivered some great promos taunting The Undertaker and the seeds to their feud were sown. Taker won the match burying Styles in the process.
The end of an era
Taker left the fans saddened after the big reveal. Many expected the last chapter to contain more details of his legendary career. The Phenom made quite the revelation towards the end of the chapter.
"I'm at a point, it's time this cowboy really rides away. There's nothing left for me to conquer or accomplish. The game has changed. It's time for new guys to come up. The time just seems right.
"This documentary has helped me discover that and opened my eyes to the bigger picture and not judge myself as harshly these last few years," said The Deadman.
A WrestleMania without The Undertaker seems like too huge a void to fill.
Could Taker return at a later point? Maybe, maybe not. As of now, a legend has hung up his boots.