WWE Superstars React to Massive Thunderdome Announcement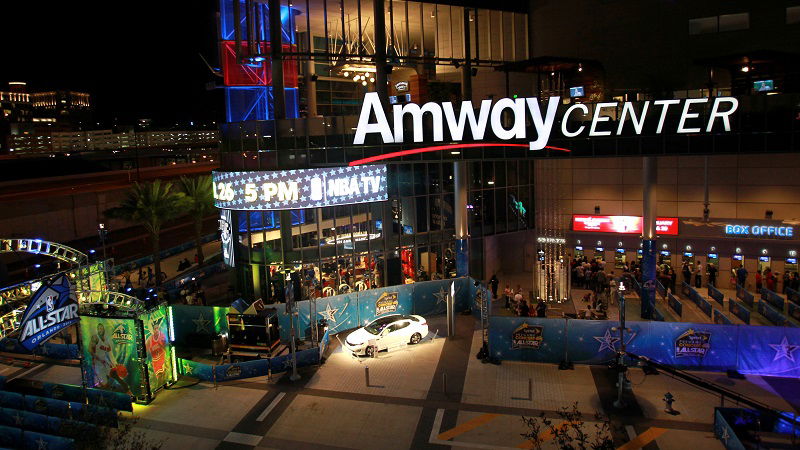 Vince McMahon has made a career out of overcoming adversities and proving his detractors wrong. When the pandemic started, almost everyone thought that WWE and its business will take a big hit. After all, who wants to watch a wrestling match with no fans at all?
However, Vince and Co. somehow managed to put up shop at the Performance Center. Last quarter's earnings revealed that despite popular perceptions, WWE was doing exceptionally well with its profits. Now, the company has devised a plan to overcome the remaining obstacles.
It was announced last night that all WWE live events will be moving to the Amway Center in Orlando. The entire arena will be rechristened as WWE Thunderdome with pyrotechnics, over 1000 LED screens, and virtual fans!
Read more – Everything You need to Know about WWE's New Facility for SummerSlam
As per WWE Producer Kevin Dunn, the company is all about spectacles. That will finally be enabled with the enhanced capcities.
WWE Superstars were equally happy with this development. They took to Twitter to highlight their excitement.
WWE Superstars hail this genius move
Many Superstars retweeted the original announcement by WWE's official handle. However, there were some who also chimed in with their two cents.
I'm as intrigued as everyone else. At @wwe we think so far outside the box you can't even see the box anymore. I'll be watching #SmackDown with a keen eye this Friday https://t.co/MhZRsrq0by

— Drew McIntyre (@DMcIntyreWWE) August 17, 2020
Just so you know I'm lobbying hard for Tom to carry around Byron on his back like Master Blaster https://t.co/YsFWznct5d

— Samoa Joe (@SamoaJoe) August 17, 2020
👏🏽👏🏽👏🏽 Thank you @VinceMcMahon https://t.co/Kz0fxeDzDu

— $asha Banks (@SashaBanksWWE) August 17, 2020
Ummm did someone say #ThunderDome ? See you soon @AmwayCenter pic.twitter.com/wg29nMR0IL

— Sarah Schreiber (@sarahschreib) August 17, 2020
Me walking into the #ThunderDome in 2075 👵🏼 https://t.co/HP2r0wxUTu pic.twitter.com/YInxfOYYzs

— Leah Van Dale (@CarmellaWWE) August 17, 2020
🤗 cant wait to glow up the ThunderDome https://t.co/gOI4aTFOk8 pic.twitter.com/796pTCOB7J

— Trinity Fatu (@NaomiWWE) August 17, 2020
Not only are we getting explosions, extra laser beams, flying robots, and more TVs in house than a Terry Giliam dystopian movie, but we're also getting the WWE Universe back in some form? I can forgive the bells and whistles maybe just this once. We're going beyond ThunderDome! https://t.co/ZQcGkze42o

— Drew Gulak (@DrewGulak) August 17, 2020
NEXT STOP…THUNDERDOME https://t.co/Hs7KSnysSL

— 𝕂𝕚𝕟𝕘 𝕋𝕖𝕫 (@MontezFordWWE) August 18, 2020
Well, no one can deny that this doesn't excite them. No matter what you say about the WWE, they are perfectionists when it comes to putting up a spectacle.
Over the years, the magnificent production value of WrestleMania has proved that fact. Now that the company has to make the most out of their limited capabilities, they will surely invest all their creative energies into the weekly episodes of Raw and SmackDown.
Summerslam will be the litmus test for the Thunderdome. There are a lot of logistics that need to be figured out. Hopefully, we will find an answer to most of our questions as we log in to the biggest party of the summer.