WWE Teases The Undertaker vs Sting Dream Match
Published 09/07/2020, 8:00 AM EDT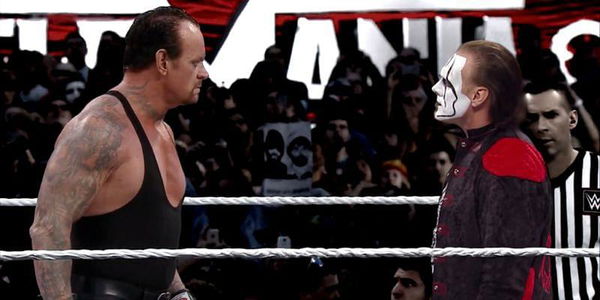 ---
---
The Undertaker has been a dream opponent for many WWE Superstars. The Phenom was teased in another dream match a few hours back on Twitter by the WWE on FOX official account.
ADVERTISEMENT
Article continues below this ad
ADVERTISEMENT
Article continues below this ad
Sting is one of the greatest WCW superstars of all time. Sting first burst onto the scene as an American hero. However, the dark side that he displayed in his later years was more loved by his fans.
In 1996, Sting appeared in the form of a vigilante – being the first one to stand up against the NWO. This character was a little similar to the Undertaker in the WWF/E.
The Undertaker was not really Sting but was also a vigilante. They both punished the people who were against the principles they believed in.
One thing that connected them was their steadfast loyalty to their bosses. The Franchise went down with the WCW ship when they lost the wars. Similarly, The Undertaker was ready to go down with the WWE ship if they had lost the war. Unfortunately, The Icon finished second.
For over two decades, if there were two superstars no one in WWE and WCW wanted to face, they would surely be Sting and The Undertaker. A match between these two stalwarts will certainly change the landscape of the Business.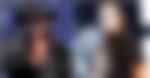 WWE Hall of Famer feels Sting will never beat The Undertaker
Sting made his WWE debut in 2014 at Survivor series and sparked a feud with Triple H. He then went on to WrestleMania to face the Game which gave a nostalgic wave of WWE vs WCW.
Just like WWE defeated WCW in 2000, Sting would lose to Triple H. A few months later, the vigilante was in a short feud with Seth Rollins where he lost against the architect for the WWE Championship.
ADVERTISEMENT
Article continues below this ad
Sting had two great matches but the dream match against Undertaker never happened. However, WWE Hall of Famer Road Warrior Animal believes that it is too late now for this contest.
"Everybody's got a window, I think he missed his window by a few years in WWE. Nothing against Sting, Sting is awesome. I knew there was no way he was gonna beat The Undertaker, no way he's gonna beat anybody. I don't care if you're Sting or who you are, They did not make Sting."
The Hall of Famer may definitely be correct about Sting being past his prime and the same can be said about the Deadman. Mark Calaway is currently 54 and Steve Borden is currently aged 61.
ADVERTISEMENT
Article continues below this ad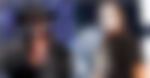 Plus, both legends struggled in their final few matches in the WWE. It will be interesting to see if WWE takes this fantasy match seriously going ahead.