WWE Veteran Admits He Almost Sold Hornswoggle in the Philippines
Published 05/19/2021, 8:00 AM EDT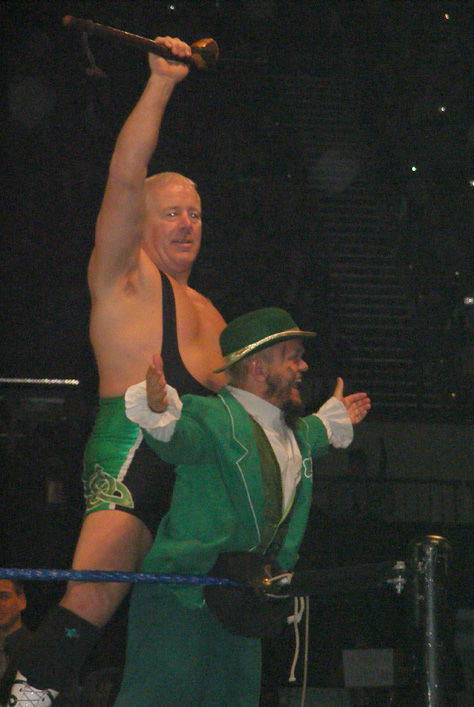 ---
---
One of the most memorable characters of WWE history, in terms of comedy, is Hornswoggle. He was the biggest little man in WWE. But did you know that Dave Finlay almost sold him in the Philippines? He disclosed the whole truth.
ADVERTISEMENT
Article continues below this ad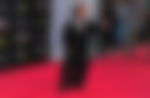 In the May 15, 2021, episode of the 'Stories with Brisco and Bradshaw', Dave "Fit" Finlay was invited over as a guest. They talked about various snippets from their lives as professional wrestlers and more. As the show progressed, John Bradshaw Layfield reminded Finlay about that one time he almost sold Hornswoggle to someone. Finlay affirmatively replied,
ADVERTISEMENT
Article continues below this ad
"Yeah, so we're in the lobby at the hotel in the Philippines somewhere. I see this guy looking at 'swoggle like, he's looking at at me, right? So I go, 'Hey, you want to buy him?' he went [nodded yes]. So I've got Swoggle by the by his caller. I'm holding on. Now this guy and myself, we're talking money. We're going 'well how much?'.
Swoggle's looking at me and he's going like, 'Wait no! what are you doing?'. 'I'm going to sell you. You'll be all right, I'll get you back'. The guy is talking serious money here and I'm like pushing him towards — I'm pushing Swoggle towards the guy and he's going like 'Dave – Dave'. He's getting more serious and more serious. This was like a 15-minute conversation."
Finlay concluded his story by jokingly saying that he would have sold Hornswoggle, but the money wasn't right.
Where is Hornswoggle now?
Rest assured, the former WWE United States Champion did not sell his good friend. Their tag team was one of the most entertaining and lively during that time. Hornswoggle helped Finlay win many matches and vice versa. Hornswoggle himself has wrestled many WWE superstars ranging from El Torito to the 'Great' Khali.
ADVERTISEMENT
Article continues below this ad
Size never matters for the biggest little man and the WWE Universe always loved him and his comedy. No one knows whether Hornswoggle will come back to a wrestling ring ever again. He has been a very successful man over the years in his own way and might want to rest off and take a much-deserved break from wrestling sports.
What are your thoughts on the matter? Comment down below and let us know!
ADVERTISEMENT
Article continues below this ad