WWE Veteran Reveals He Almost Went to Jail With The Undertaker at Gunpoint
Published 07/05/2021, 7:30 AM EDT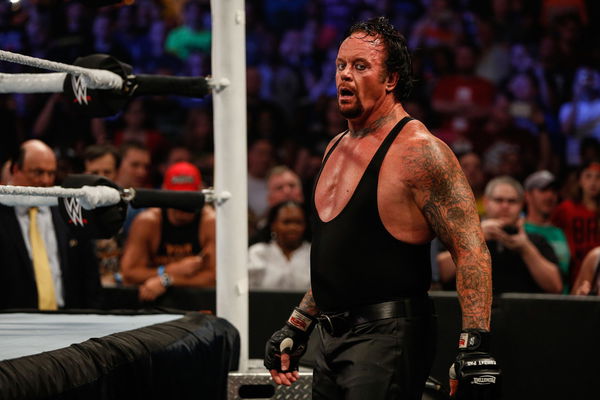 ---
---
WWE legend The Undertaker is known for his morals. He even presided over the iconic 'Wrestlers Court." However, the founder of Wrestlers Court, Dutch Mantell aka Zeb Colter, revealed even The Deadman almost went behind the bars.
ADVERTISEMENT
Article continues below this ad
The incident happened long before his tenure in WWE. Before his three-decade-long WWE career, The Phenom was a renowned figure in the Memphis Territory.
ADVERTISEMENT
Article continues below this ad
Back then, Mantell used to be the manager of the 'Master of Pain' version of Mark Calaway. In those days, wrestlers used to travel in groups when moving from state to state for shows.
On the recent episode of Smacktalk, Mantell revealed that he and The Undertaker both went to jail when they were passing through Louisville to Nashville. There were three of them when the cops pulled them over near Tennessee.
"We were driving back to Nashville, it's about 160 miles, and we were driving down the road, we had another guy in the car with us. All of a sudden, we were almost to the Tennessee line and the lights come on…Kentucky trooper pulled us over."
Undertaker was actually driving, and Mantell asked him if he was speeding. Getting a speeding ticket is somewhat normal, but Taker was not speeding.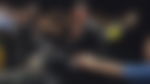 The Trooper asked Taker to drop the keys from the window to the pavement, and exit the vehicle walking backward. At this, Mantell was pretty confused because it was an unlikely occurrence.
"I went, "What the hell! This is not like any traffic stop! What are they looking for?" Mantell recalled, "I look back and there is Mark walking back and there is the cop on his knees with a gun and he was aiming it at Mark."
Watch this story – Nunchuck, Steel Chairs and More: Lethal Weapons WWE Superstars Used in Their Matches
Why were Dutch Mantell and The Undertaker pulled over?
Everyone present in the scenario was shocked to their core by the sight of the firearm. Mantell and Taker were cuffed, with both city Nashville and Louisville police force and state patrols being present at the scene.
Not only the wrestlers were searched but the car was "torn apart." Later on, Dutch Mantell found out that the cops were looking for a gun in their car. An anonymous tip told the cops that the car was being used for a drug run. You can check the full story below –
ADVERTISEMENT
Article continues below this ad
Unfortunately, the fans never got to see Mantell and The Undertaker together in WWE. Taker debuted with Brother Love and was managed by Paul Bearer for the most part of his career.
However, they set up the wrestler's court which means their friendship was intact behind the scenes. What are your thoughts about the shocking incident? Let us know in the comments below.
ADVERTISEMENT
Article continues below this ad