WWE's Huge Plans for SummerSlam Revealed! Updates on Roman Reigns vs John Cena
Published 06/10/2021, 7:30 AM EDT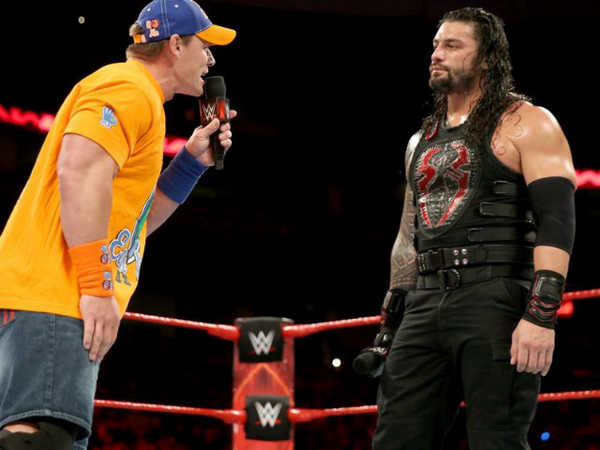 ---
---
Is SummerSlam going to be the New WrestleMania? Well, maybe not indefinitely, but reports claim that WWE is going to make Summer Slam 2021 the WrestleMania of the year, and it's planning to bring Roman Reigns vs. John Cena to the match card.
ADVERTISEMENT
Article continues below this ad
Apparently, the company is going all-in for SummerSlam 2021 and is planning to make it huge. Now, to make any event huge, the main event needs to be one that pulls the audience. So, the aim is to put two big names on the roster against each other. However, what if someone from outside the roster wrestles a top-dog on the roster? That's what Reigns vs. Cena is all about.
Roman Reigns is The Tribal Chief. John Cena is a people's favorite. Reigns is on the roster, Cena isn't. If WWE can make this happen, it'll be a money-making-audience-pulling match. The question remains – will it be a direct match or will there be a buildup to the match?
ADVERTISEMENT
Article continues below this ad
Was going to report this today even though I don't typically dabble into creative stuff, but @WrestleVotes beat me to the punch.

I can confirm, after speaking with multiple sources, Roman Reigns vs. John Cena is the targeted main event at this moment. #WWE #SummerSlam https://t.co/b13dh9MaEp

— Jon Alba (@JonAlba) June 9, 2021
Is John Cena returning to WWE for a feud with Roman Reigns?
The rumor is that John Cena is returning to WWE. He posted a logo of WWE on his social media, and it sparked several questions about his return.
Many believe it's time for John Cena to return, and the veteran Superstar has shown interest as well. Unfortunately, that's all the information WWE and Cena have given to the public.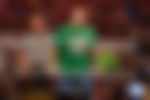 Now, if WWE is planning a main event with Cena and Reigns, it means Roman Reigns will be champion until then at least. Otherwise, John Cena could return, have a match prior to SummerSlam and take over the Universal Championship Title, and then Roman Reigns can go after Cena to revive his glory as Champion.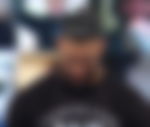 ADVERTISEMENT
Article continues below this ad
Finally, if WWE is planning to bring John Cena vs. Roman Reigns to the fans, they will leave no stone unturned. The WWE Universe can expect edgy promos, unforeseen attacks, and the classic heel vs. babyface face-off.
Now, do the fans want to witness a match between Reigns and Cena? Typically, yes. The fans will always want to watch a match between two big names of the industry. However, in a heel vs. babyface, the babyface usually wins.
Will Roman Reigns, as a heel, be able to win against a babyface? Let us know in the comments below.
ADVERTISEMENT
Article continues below this ad
Watch This Story: WWE Superstas Who Made Grand Entrances In Luxury Cars