Xavier Woods Urges WWE to Bring Back King Of the Ring Tournament, Says He Owes Riddle a Fight
Published 07/13/2021, 12:36 PM EDT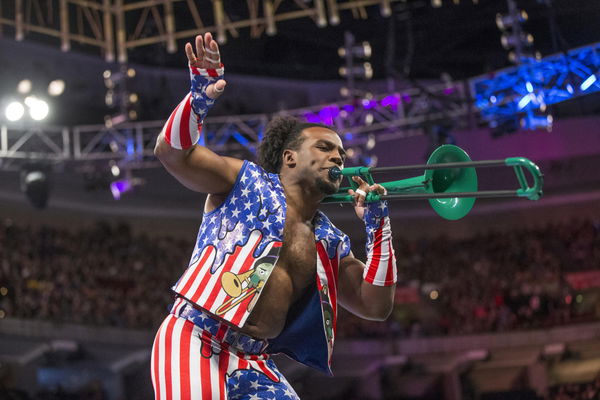 ---
---
Xavier Woods had one-on-one with WWE Champion Bobby Lashley, and he WON! Now, anyone who knows what Lashley is capable of, this is a huge win for Woods.
ADVERTISEMENT
Article continues below this ad
However, the one half of The New Day isn't satisfied with this win. He wants more, and it's justified. Hence, Woods took to social media to address his want, and left a brief message for WWE.
He believes that beating a champion in a non-title match usually means a title match is owed to the victor. In this case, WWE owes him a title opportunity, and he wants that to be a King of the Ring tournament against The Almighty.
ADVERTISEMENT
Article continues below this ad
Now, he's being considerate. He doesn't want the match right away, but he definitely wants it. Hence, he ended his desire with a note for the company – WWE can book it at their earliest convenience.
Finally, Xavier Woods has another clause. He wants Riddle to be at the other end of the bracket. Now, Woods claims he owes him one, but for what? Hopefully the WWE Universe will soon find out why Woods put in this clause.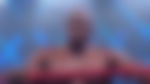 Last night I beat the @wwe champion. Normally normally that means I'm owed a championship match. I'd like to exchange that for a one night King of The Ring tournament at the companies earliest convince. And I'd like Riddle on the opposite end of the bracket. I owe him one… pic.twitter.com/2Y7S4VxQa4

— Austin #Creed4KOTR – Future King of The Ring (@AustinCreedWins) July 13, 2021
Does Xavier Woods deserve a WWE Championship title opportunity?
As per his logic, yes sure, he does. However, there are other Superstars on the roster who want exactly the same. One of them is his tag team partner, Kofi Kingston.
WWE Champion Bobby Lashley and Kofi Kingston are supposed to wrestle at Money in the Bank 2021. If Lashley wins, his reign continues, and Xavier Woods can challenge him for the title.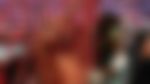 But, what if Kofi Kingston wins? Is it possible that WWE will split up The New Day and book them against each other? Could this be a long way of breaking up the former tag team champions?
ADVERTISEMENT
Article continues below this ad
These are possible questions that may come up within the WWE Universe.
Well, the chances of Kingston defeating Lashley are minimal. The Almighty's Championship reign won't come to an end this early in the game, there's probably still time for that.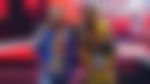 ADVERTISEMENT
Article continues below this ad
What can happen is Lashley goes through a feud with The New Day one Superstar at a time before the company can book a massive feud for him.