"Yeah Boo, F**k…": Kurt Angle Has No Love for WWE Legend Who Heavily Criticized Rihanna's Superbowl Performance
Published 03/12/2023, 9:30 AM EDT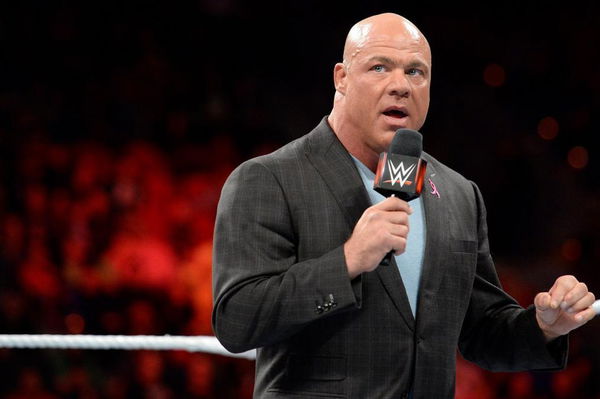 The wrestling ring has seen some unfortunate accidents happening to the stars during the match. Some recover from it while others fall prey to it. And sometimes it even ends up destroying their career. One such incident happened with former WWE wrestler, Bret Hart. Recently, Kurt Angle said brought up The Hitman in a discussion and took a shot at Goldberg, who had bad-mouthed Rihanna's Superbowl performance.
This wasn't the first time that a celebrated name from the wrestling industry has commented on the incident. Previously, Ric flair has also given his remarks. Even one former WCW trainer blamed Hart for the injury. But what happened during the PPV event in 1999 for the WCW World Heavyweight Championship was something that remained a part of wrestling history.
Kurt Angle joined the crowd in booing Goldberg
ADVERTISEMENT
Article continues below this ad
During his conversation with Inside The Ropes, the Olympic Gold Medalist shared an incident from the past, when he once asked Hart to wrestle him at WrestleMania. Angle's request was turned down by The Excellence of Execution. While sharing this, King Kurt also claimed to understand him. 
ALSO SAID: Ex-CNBC Journalist Recalls How WWE Laid Down Allegations on Him For Vince McMahon's 'Staged and Fake Murder' on National Television: "Classic Vince and WWE Style"
Thus he said, "I understand why um he knows he can't have the Bret hart match that he dreamed about he knows that he can't be the Bret Hart that he expects to be in that ring because he did get a concussion from Goldberg and then he had the stroke."
As soon as he mentioned the concussion, the audience started booing and the Wrestling Machine unabashedly joined them. He added, "Yeah boo, f**k Goldberg, that's right." 
This comment from the American Hero might now push Goldberg to respond. It will be interesting to see what happens next. 
One of the most unfortunate accidents in wrestling history
During the championship event at WCW Starrcade, the tension between Bill Goldberg and The Hitman escalated like anything. Then soon Goldberg botched a swift kick to Hart's face and injured him. The move that looked like a usual one gave lifelong damage resulting in post-concussion syndrome. 
ADVERTISEMENT
Article continues below this ad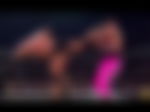 From that day onwards, the wrestling career of Bret "The Hitman" Hart was curtailed. It must have been tough for the wrestler to go through not only the physical pain but the emotional trauma of losing his career. He then held Goldberg responsible for ruining his career through several interviews. However, his autobiography says differently. 
That was one day and now, so many years down the line, Angle seems to have not forgotten the incident.  
ADVERTISEMENT
Article continues below this ad
Watch This Story:  Dwayne Johnson's Daughter Simone to The Undertaker's Daughter Kaia – Meet Daughters of Top WWE Stars
What do you think, was Angle's statement correct? And will Goldberg say respond to it or not?
Edited By: Sherjeel Malik