"You Blew That S**T Out of Context"- Soulja Boy Silences Randy Orton With a Fiery Response
Published 03/10/2021, 11:27 AM EST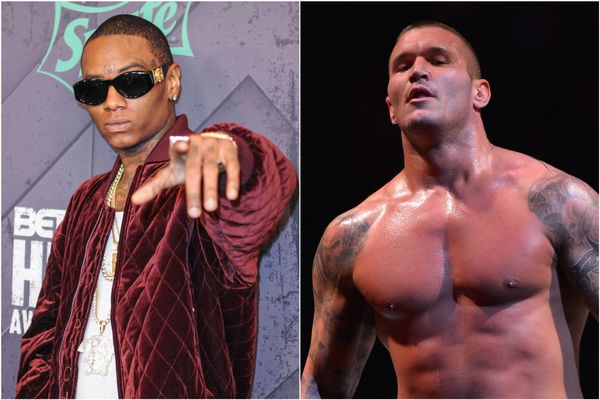 ---
---
Randy Orton called out Soulja Boy a second time to address the rappers claims about wrestling being fake. Orton referred to Drew McIntyre and Sheamus' injuries after their match on Monday Night Raw and asked the rapper if he was willing to pay for the treatment.
ADVERTISEMENT
Article continues below this ad
Soulja Boy responded to the new tweet during his live stream. He went on a rant about how he is capable of beating up Orton. This might be far from the truth, but Soulja Boy believes 'The Viper' blew it out of proportion.
"I respect WWE, and sh*t like that. Like The Rock is one of my favorite wrestlers, Stone Cold Steve Austin sh*t like that. Back in the day when I was a little kid, Brock Lesnar, John Cena sh*t like that… I said WWE was fake, b*tch a** n*gga you blew that sh*t all out of context."
ADVERTISEMENT
Article continues below this ad
The rapper kept going on about Randy Orton not being good enough to be a part of the WWE circuit. Furthermore, he compares his records to that of Orton's and states that as a professional, he's done a better job.
Even though Randy Orton hasn't responded to it yet, one can only assume his response won't be soothing to the ears.
WWE might be trying an angle where the company sets rappers up against wrestlers. If that happens, fans from both industries will tune in to see what goes down.
Rapper Bad Bunny has already made his debut and has Damien Priest by his side. Apart from him, Snoop Dogg has made frequent appearances and is Sasha Banks' relative. It's possible that sooner or later a fresh new angle will make its way that merges two of the top entertainment industries.
Only time will tell if the entire altercation between Soulja Boy and Randy Orton was fabricated to prepare for the rapper's debut in WWE.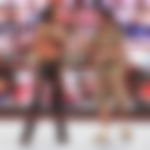 ADVERTISEMENT
Article continues below this ad
What is Randy Orton currently doing?
Currently, Randy Orton is in a storyline with Alexa Bliss. Both of them have been a part of this storyline since Orton started feuding with The Fiend.
His feud with The Fiend ended when Orton burned him alive. However, it was shortly thereafter when Alexa Bliss started tormenting Randy Orton for his actions towards The Fiend.
ADVERTISEMENT
Article continues below this ad
One can only hope that The Fiend will return to reignite his feud with Randy Orton soon enough.