You Can't Hold Me Down"- Mustafa Ali Expresses His Frustation on WWE Booking
Published 04/28/2021, 9:30 AM EDT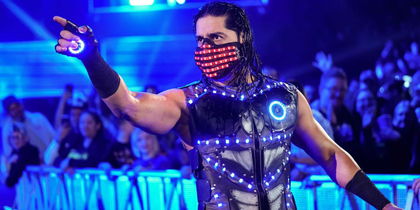 ---
---
WWE adds stipulations to certain matches to make it interesting. A common stipulation is a No DQ match. In these matches, Superstars can use any weapon they want to for the win. Unfortunately, that wasn't the case for Mustafa Ali vs. Buddy Murphy at WWE 205.
ADVERTISEMENT
Article continues below this ad
The duo had a No DQ match, but they weren't allowed to use any of the traditional weapons. The only prop they managed to use was the steel steps. However, even with that Mustafa Ali had to ask for it.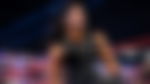 ADVERTISEMENT
Article continues below this ad
In a recent tweet, he explained how he became frustrated with not being allowed to use any weapons, and ended up asking for the steel steps.
Coming to the match itself, it was a display of skills. Both of them showed why they deserve to be WWE Superstars. Ali and Murphy showcased and executed complicated moves. Furthermore, both of them showed dominance over the other at intervals. This helped highlight their individual skills.
Ali won the match after pinning Buddy Murphy for the three-point count.
Despite being a No DQ match, we were not allowed to use any traditional weapons or props. At all. Out of frustration I asked "Can we use the f'n steps?" Bless y'all, you can't hold me down. https://t.co/Lfqn3byfFE

— Mustafa Ali / Adeel Alam (@AliWWE) April 27, 2021
Mustafa Ali returns with a bold claim
The former leader of RETRIBUTION was the victim of betrayal when the other members attacked him. After that, there wasn't much planned for him.
However, it seems like he's back at the game and has picked up his feud with Ricochet. Previously, he was feuding with him because Ricochet refused to become a part of RETRIBUTION.
Now that the faction is out of the way, it's possible the duo will engage in a different storyline.
Mustafa Ali and Ricochet were one of the matches WWE taped for the week. Ali claimed that the match is going to be one of the best ones the WWE Universe will witness this week.
ADVERTISEMENT
Article continues below this ad
Whether or not he gets a push from WWE will depend on how the storyline progresses for him. While he might have a time in his hand, it won't matter unless WWE presents the opportunities to him.
Coming to Buddy Murphy, he hasn't been active on WWE for a while. The last time the company used him extensively was during the feud between Seth Rollins and The Mysterio Family. Once that ended, the company didn't put him in a new storyline.
On the other hand, Seth Rollins has been put in a storyline with Cesaro. Moreover, he intervened during a match between Cesaro and Jey Uso, and might join Roman Reigns' side to take down the 'Swiss Cyborg'.
ADVERTISEMENT
Article continues below this ad