"You Can't Say These People Are Useless" – WWE Superstar Matt Riddle Defends Jake Paul and Logan Paul From the Critics
Published 07/18/2021, 10:53 AM EDT
---
---
Ever since Logan Paul and Jake Paul entered the boxing industry while still being content creators on YouTube, they've received much backlash from other boxers, critics, and the audience. However, WWE Superstar Matt Riddle has backed them up, and extended his support to them.
ADVERTISEMENT
Article continues below this ad
During an interview, Riddle explained that YouTubers and content creators have the power to sell tickets and open up the industry to a larger fanbase. Additionally, all the drama and trash talk they do leads to ticket sales which helps in revenue.
"These YouTubers and influencers are really good at it. You can say 'these people are useless' but no, they are not. They are making money, people are watching, they create content. With a cell phone in their house, they are doing it better than most people."
ADVERTISEMENT
Article continues below this ad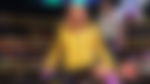 Digging deeper, he revealed having a hard time appreciating The Paul Brothers, however, with time he has realized what they're doing is taking advantage of a prior fanbase they established as YouTubers.
"People aren't appreciating that. I had a hard time appreciating it at first. Now, I see the value. You would be stupid not to take advantage of it." H/t SkySports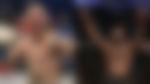 Matt Riddle wouldn't turn away from a fight against Logan Paul or Jake Paul
During the same interview, Matt Riddle put forward his thoughts about a potential match against either of them. His point is that a match against them would primarily be a money-making match rather than a brutal match. Regardless, he wouldn't turn away from it.
"If I got an opportunity? Hell yeah, bring it. After I whup them in their ring, come to my ring in the WWE and I'll whup you again. We'd all make tons of money, WWE too, they get more fans, I get more fans – it's a win, win, win opportunity."
ADVERTISEMENT
Article continues below this ad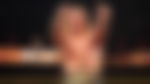 Considering Riddle transitioned from MMA to WWE, it's possible in the future WWE can cook up something for the fans on both sides. Moreover, Logan Paul has already made his WWE appearance and was a part of WrestleMania 37, and worked a segment with Kevin Owens.
There's no reason why a potential match between Logan Paul and Matt Riddle isn't a possibility in the future?
ADVERTISEMENT
Article continues below this ad
What do you think about this? Let us know in the comments below.