"You Did Rey Dirty" – Fans Bash WWE For Old John Cena Mistake
Published 10/08/2021, 12:02 PM EDT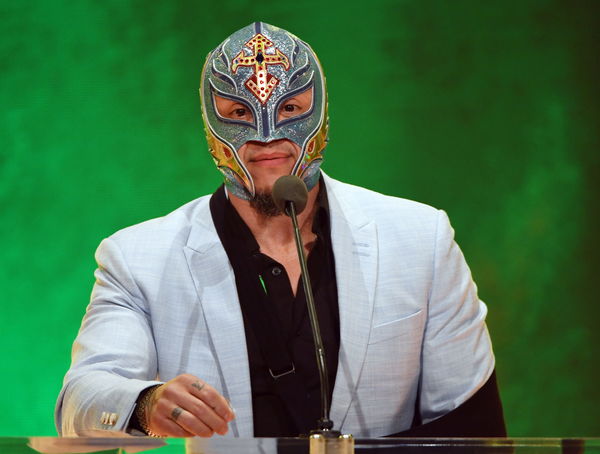 ---
---
Rey Mysterio became quite the trending topic in July 2011 when he secured the WWE Championship, but lost it to John Cena an hour later. Well, one hour forty-six minutes later to be precise.
ADVERTISEMENT
Article continues below this ad
Now, WWE Drafted Rey Mysterio to Monday Night Raw, and then put up a video of the moment when he actually secured the title after pinning The Miz. In fact, the company referred to this moment as a "classic" and wondered if it will be repeated.
While WWE meant if Rey Mysterio will become the WWE Champion again or not, it massively backfired. Fans on Twitter immediately responded, reminding the company what happened with John Cena an hour later. To the fans, this was definitely not a classic moment!
ADVERTISEMENT
Article continues below this ad
Don't skip the part where you had him defend the same night against John cena and lose, you did Rey dirty that night.

— DakkieBoi (@advancedw17) October 7, 2021
Its crazy bc storyline wise cena was supposed to be fired for losing to punk… honestly it was stupid of them to do this and insult to rey

— he gone (@Dadleftme6bday) October 7, 2021
Yup, same night, 2 hours later after he won the title. ;-;

— 𝘫𝘢𝘤𝘰𝘣 (@zzambiee) October 7, 2021
And John cena took the title from him soon after that

— ً (@GoatedRell8) October 7, 2021
A Raw-peat!? And people wonder why NXT's median age is 62. Also, he lost this title an hour later – so it's not much of a classic moment.

— Jeremy Peeples (@Jeremy_Peeples) October 7, 2021
As long as he doesn't lose to cena on the same night again

— Kevin Cartagena (@KevinMichael619) October 7, 2021
I mean Cena is pretty unavailable to come in and beat him right after lately so I doubt it.

— 9-0-Wonder (@RaveyRobs) October 7, 2021
Yes, cena then challenges Rey randomly and gets a title shot. Then punk comes back. And then we go down the rabbit hole of shitty booking known as the summer of punk

— Ummmmmm-wtf (@UmmmmmmW) October 7, 2021
It was actually 1 hour later which is worse

— An "Edgy" Meme (@ThatoneK1d95) October 7, 2021
This moment was ruined two hours later. Still makes me mad.

— Bo Templin (@botemplin) October 7, 2021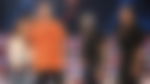 Can Rey Mysterio become WWE Champion again?
Mysterio has the potential to become the WWE Champion, but the real question is – will WWE give him the chance again?
At the moment, Big E is the WWE Champion. It would take several matches for Rey Mysterio to go through the others pursuing the WWE Championship and finally meet Big E in the ring. In that mix, there's Bobby Lashley and Drew McIntyre as well.
The last time Rey was in a title feud was against Roman Reigns for the WWE Universal Championship. The duo battled on WWE SmackDown in a Hell in a Cell match, but Mysterio couldn't overpower The Tribal Chief.
On the other hand, Mysterio was in a SmackDown Tag Team title feud against The Usos alongside his son, Dominik Mysterio. The Mysterios were the SmackDown Tag Team champions, and The Usos defeated them for the same.
ADVERTISEMENT
Article continues below this ad
Watch This Story: John Cena To The Undertaker: WWE Superstars Who Worked In Extreme Stipulation Matches
When he moved from SmackDown to Raw, Rey Mysterio wasn't actually in a feud with anyone. He was helping Dominik Mysterio begin his singles career. Hence, Rey was helping Dominik take on Sami Zayn, but Dominik failed.
ADVERTISEMENT
Article continues below this ad
If all goes well for Rey Mysterio on Raw, he could definitely become another Superstar pursuing the WWE Championship. As of now, it's unknown what the storyline will be moving forward for Mysterio.
What do you think Rey Mysterio's next feud should be? Let us know in the comments below.