"You Never Say Never to Vince"- The Rock Hints at WWE Return for a Dream Match
Published 04/20/2020, 9:52 AM EDT
By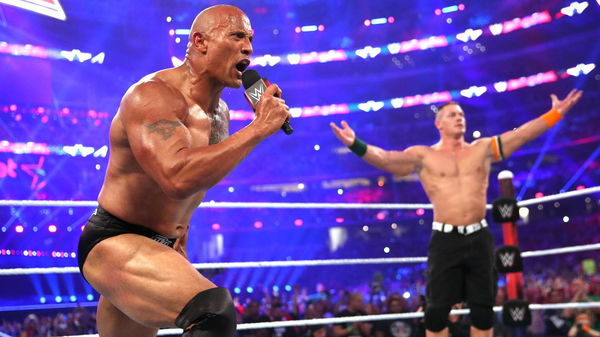 There are very few icons in WWE that have changed the landscape of the Pro Wrestling business as the Rock did. And after achieving everything he dreamt of since a young age, The Rock moved on to bigger and better things and became one of the biggest star Hollywood has ever seen. However, the People's champ has still some fight left in him.
ADVERTISEMENT
Article continues below this ad
The Rock has been very passionate about WWE even if he has made an illustrious career in Hollywood. He has done many appearances over the years to entertain the WWE universe. However, it's safe to say that the pro wrestling career of The Rock is in the past now.
WWE introduces a bizarre twist to the Money in the Bank ladder match
ADVERTISEMENT
Article continues below this ad
But, there still remains a few colossal matchups for the Great One that the fans would love to witness. And a match with his brother, Roman Reigns is definitely one of them.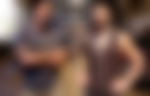 The Rock is open to fighting Roman Reigns
ADVERTISEMENT
Article continues below this ad
In a recent Q&A on Instagram Live, when Rock was asked about a possible match up with Roman Reigns in future, the Rock shocked his fans by saying:
"Sure, of course, I'm always open. That's the cool thing about professional wrestling, there is an adaptability to wrestling. You never say never in the world of pro wrestling."
The Rock assured that if Vince calls him for a showdown then he is never going to say No to the guy who helped him become such a huge star in the world of entertainment. However, The Rock wants things to be a little different this time. He continued: 
ADVERTISEMENT
Article continues below this ad
"You never say never to Vince McMahon, who has been one of my mentors in the business for a very long time. [He's] a very, very close friend and confidant. You never say no. For something like that to happen, I think the venue would have to be right. The business model would have be right. But I'm very close with Roman, he's family to me, so we will see." 
It's needless to say that the fans would love to see this long-anticipated matchup between Rock and Roman Reigns in the main event of Wrestlemania. But, it seems the ball is in Vince's court now.