"You Should be Thanking Me"- Roman Reigns Ridicules Daniel Bryan after Beating him on WWE SmackDown
Published 05/01/2021, 2:17 PM EDT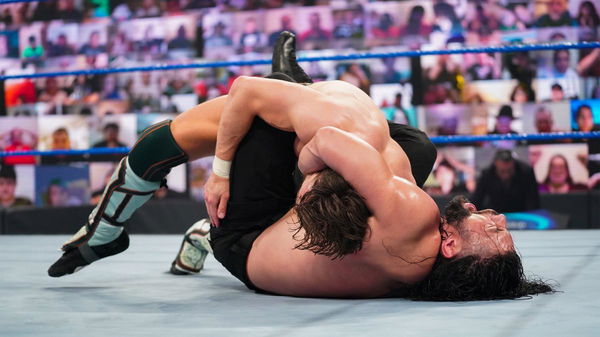 ---
---
On WWE SmackDown, Roman Reigns beat Daniel Bryan in a stellar match to retain the Universal Championship. This means Bryan has to leave SmackDown and search for a new home. As for Roman, he moves on and continues his reign as the most dominant champion in WWE.
ADVERTISEMENT
Article continues below this ad
Roman Reigns ridicules Daniel Bryan post-SmackDown win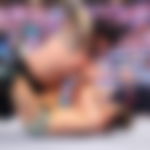 ADVERTISEMENT
Article continues below this ad
Roman Reigns put away Daniel Bryan truly dominantly, adding another week to his monumental reign. He kicked Bryan out of SmackDown, ridding the brand of its second best performer. After his big win, Reigns put out a damning statement on his Instagram page.
"Already putting in the work. Just a few hours removed Saturday morning. Last night I achieved greatness once again. And as I'm hitting this cardio, I'm sitting here thinking, the whole world should be thanking me. Daniel Bryan, you should be thanking me bruh for two different reasons."
"I'm a man of my word. I did what I said I was gonna do. And not only did I give the audience what they need. I got rid of you; I'm driving us forward, I'm taking care of the future, getting rid of the old. I gave you what you wanted. You made it clear. You was looking for that new door. What better way to go through the new one when the old one hits you right in the ass?"
This was a classic way to celebrate his win over Bryan, and a testament to his arrogant persona.
Reigns puts the WWE Universe on notice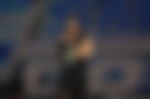 With his win over Bryan, Reigns proves a point to the entire WWE Universe. Reigns beat Bryan clean without Jey Uso's help and with his arm nearly separated from his shoulder. The Tribal Chief demanded the WWE Universe acknowledge him and thank him for ending Bryan's career.
"We gon' keep putting the work in and next Friday on SmackDown, not only do I expect you to acknowledge me, and no, not talking to you Daniel Bryan. We're done with you. Go have fun, be a dad, save the world, hug a tree, whatever you wanna do."
ADVERTISEMENT
Article continues below this ad
"So the WWE Universe, some of them call you that. To me you're mine, you're my audience, you're my people. Not only are you going to acknowledge me on Friday, you're gonna thank me. I'll see you in a few."
Will the WWE Universe acknowledge him as the Head of the Table, or will a certain Swiss Superman show up to unseat him?
ADVERTISEMENT
Article continues below this ad