"You're The Greatest Mother"- Randy Orton Sends a Heartfelt Message to Kim Orton
Published 05/10/2021, 10:15 AM EDT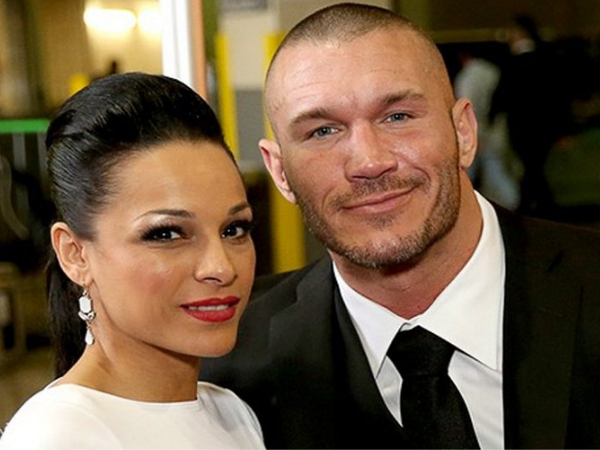 ---
---
WWE Superstars gave heartwarming tributes to their mothers on the occasion of Mother's Day, but Randy Orton did something different. He paid a hearty tribute to his wife on the special occasion.
ADVERTISEMENT
Article continues below this ad
In a social media post on Instagram, Randy Orton penned a message for his wife, Kim Orton, expressing how grateful he is for all the hard work she does to keep things smooth for their family. He reiterated his appreciation for all the work that she puts in for the children and him.
Orton uploaded the message with some pictures of the couple's five children, three sons and two daughters, and a couple of pictures of the entire family together.
ADVERTISEMENT
Article continues below this ad
Undoubtedly, this message was straight from the heart and shows the beautiful family Randy Orton has.
Kim Orton and 'The Viper' got married in 2015
The Orton family is raising five children, three sons and two daughters. The three sons are from Kim's first marriage, and one daughter is from Orton's previous marriage. The couple together have one daughter.
When they first started dating, Kim Orton did not want her sons to know she was seeing Randy Orton and hence, she changed his name to Sandy Norton. The Apex Predator revealed this during an interview alongside Christian and The Miz.
Apart from their beautiful family, Randy Orton and Kim Orton share their birthdays and have matching tattoos.
Randy Orton is in an unexpected tag team
Currently, 'The Legend Killer' is in a bizzare Tag Team with Matt Riddle. This was an unexpected tag team, but for now, both of them have been working well together.
However, there was a point when Orton did not like 'The Original Bro'.
ADVERTISEMENT
Article continues below this ad
During his appearance on The Kurt Angle show, Orton revealed the reason why he didn't like Riddle.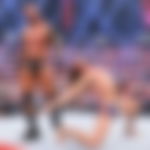 "The funny thing with Riddle, the first time I met him, we were in Miami. The entire locker room of NXT was in Miami, so now our locker rooms which aren't the biggest, are jam-packed with NXT guys who aren't working the show. But in the wrestling business, you bring your gear to the show. You're always prepared. So, you've got all these NXT guys with all their s**t taking up all the space in the locker room.
ADVERTISEMENT
Article continues below this ad
"So, me being a vet and seeing this, it doesn't help when I walk by Matt Riddle and my olive branch was basically me looking at Matt and said, 'There he is, there he is.' Just kind of an icebreaker expecting a, 'Hey Randy, my name is Matt. Nice to meet you.' Instead, Matt just kind of barely – with the blood-shot eyes – glanced over at me and he just kept walking. I remember thinking, 'That mother…..' So, for quite a while, I didn't like Riddle."
Orton's dislike towards Riddle mellowed down after they shared a locker room on Raw.