'Zero Chemistry'- WWE Universe Trashes the Rhea Ripley vs Asuka Match on Raw
Published 05/10/2021, 10:58 PM EDT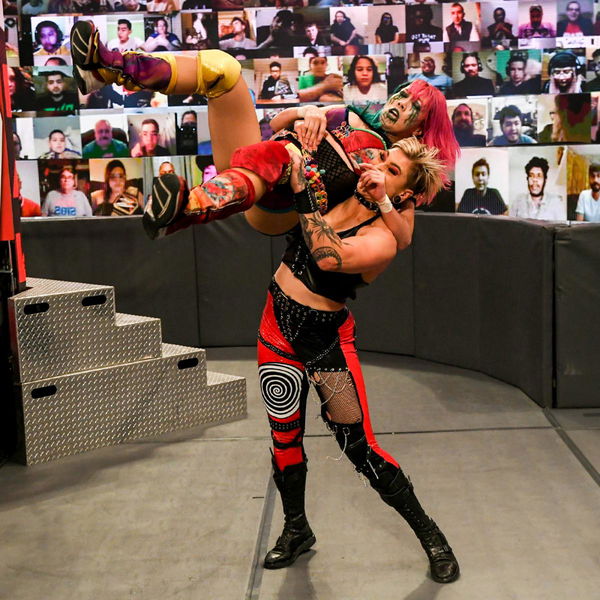 ---
---
Rhea Ripley beat Asuka for the Raw Women's Championship at WrestleMania 37. Although the match wasn't the classic we expected, it did enough to cement Ripley as a genuine Superstar. However, the subsequent matches have failed to deliver on that notion.
ADVERTISEMENT
Article continues below this ad
Fans criticize Asuka vs Rhea Ripley on WWE Raw
ADVERTISEMENT
Article continues below this ad
Rhea Ripley and Asuka faced off in a WrestleMania rematch on Raw with Charlotte Flair on commentary. This is the third time Asuka and Rhea faced off, but the quality of wrestling dropped further.
Fans criticized the match on Twitter after they botched too many spots. A similar thing happened on their previous match on the Raw after WrestleMania, where Ripley botched a simple spot.
While picking Asuka up for an electric chair, Ripley lost her balance and simply dropped Asuka backward, who had to sell the move like it almost broke her neck.
This is gonna be controversial ,but Charlotte is definitely need in this triple threat. Asuka & Rhea just don't have great chemistry together

— Justawrestlingfan 🌴 (@Justawrestling5) May 11, 2021
I'm a huge Rhea Ripley fan and I admire the hell out of Asuka and her in ring work. But those two lack good chemistry in the ring together. It sucks saying that because we know how good both are, but sometimes the chemistry takes time or just isn't there. #WWERaw

— Mark D. Mahler (@MGoose37) May 11, 2021
Rhea and Asuka are both Great wrestlers, they just don't have chemistry. One of the reasons I'm glad Charlotte is in the match this Sunday. #wweraw

— Kaleb. (@KalebHawkeyekj1) May 11, 2021
Many fans have chided the involvement of Charlotte Flair in this rivalry, but opinions are changing after tonight's debacle. Certain fans are hoping WWE inserts Flair into the Ripley vs Asuka match at Backlash on May 16th.
Asuka vs Rhea is literally Lacey vs Charlotte.

They have 0 chemistry and their matches awful.

— Alex Segreste. (@AlexSegreste) May 11, 2021
Rhea and Asuka are fantastic talents. They just don't have good chemistry with each other. It happens sometimes. #WWERAW

— Fightful Wrestling (@FightfulWrestle) May 11, 2021
With a supremely talented Superstar like Charlotte in the mix, it'll save us from witnessing another clunker from Ripley and Asuka. After a few minutes of wrestling, Ripley hit the Riptide out of nowhere to pin Asuka for the second time.
Ripley is taking acting classes to boost her confidence
ADVERTISEMENT
Article continues below this ad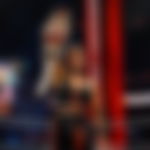 Although her main roster run hasn't been the greatest, Rhea Ripley is trying her best to sharpen her skills. The former NXT and NXT UK Women's Champion has taken up acting classes to boost her confidence on television. Appearing on the Out of Character podcast with Ryan Satin, Ripley opened up on her lack of confidence off-screen and how she's dealing with it.
"My confidence isn't huge in my everyday life. Like I'm a really shy person, I'm not very confident. I'm not good at keeping a conversation and being a larger-than-life person. But when I'm in the ring, that's where I get all my confidence. That's where I get to be Rhea Ripley, but still myself." (H/T Fightful Wrestling)
ADVERTISEMENT
Article continues below this ad
Ripley's confidence needs to bring a change in her wrestling, as she could lose stock with Vince McMahon. A standalone botch is fine, but a botch in every match could lead to Rhea losing her spot.