Dwayne Johnson, Who Had His NFL Dream Ripped Away From Him, Could Not Stand By and See the Same Happen to Colin Kaepernick: "How Badly Do You Want to Play the Game?"
Published 07/04/2022, 10:15 AM EDT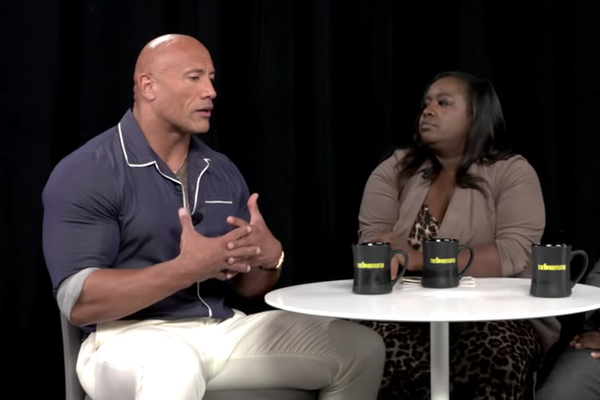 Dwayne Johnson is a well-known Hollywood actor today worldwide, alongside a great WWE superstar. He has won the world title multiple times in WWE, while he has acted in more than 40 movies and given many blockbusters.
ADVERTISEMENT
Article continues below this ad
Many fans are aware that Johnson wanted to pursue a career in the NFL. However, he wasn't successful in doing so, as they did not pick him in the NFL draft. But he gave a chance to his football career and played in the Canadian Football League for Calgary Stampeders but couldn't make it.
ADVERTISEMENT
Article continues below this ad
Even though Johnson didn't pursue a football career, he regularly keeps track of the sport as a fan.
Dwayne Johnson wants Colin Kaepernick back on the field
A couple of years back in November 2019, Dwayne Johnson, with Kevin Hart, appeared on ESPN's The Undefeated Roundtable. The former WWE Champion talked about Kaepernick, 34 as of today, being given another shot in NFL at the big time. Andscape shared the video on YouTube.
Johnson said, "We are athletes by nature and love the world of sports, and all sports. But this one in particular of course, it's a close one to us and also because ultimately what I think it comes down to 'how badly do you want to play the game?'"
He added, "And on a business level for the other NFL owners is 'how badly do you want Kap in the game too' Because he can still ball." "I want to see him play. I want to see him on the field. He (Kaepernick) looked great (during his trial) ."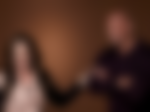 Johnson is eager to see exiled quarterback Colin Kaepernick return to the NFL as soon as possible. Kaepernick hasn't played since leaving the San Francisco 49ers at the end of the 2016 season.
Kaepernick claims the NFL has blanked him after dropping his knee to the ground during the pre-game national anthem in protest. Back in 2019, Kaepernick was back in the headlines after a public workout aimed at attracting interest in his signature.
The Rock got roasted for opening NFL
Dwayne Johnson was happy about it, as being on the field during Super Bowl was one of his dreams. He kicked off the game in his iconic 'The Rock' style. However, some people on the field didn't understand why Johnson kicked off the game in this way.
NFL reporter Dov Kleiman shared a tweet of the same. He tweeted, "Even the #Bengals and #Rams were confused what @TheRock was doing on the field before kickoff 😅."
ADVERTISEMENT
Article continues below this ad
Cincinnati Bengals' coach Zack Taylor dropped a funny: "Is that The Rock?" Then Joe Burrow asked in obvious confusion: "What's he doing out there?"
Watch This Story:- Dwayne Johnson's Daughter Simone to The Undertaker's Daughter Kaia – Meet Daughters of Top WWE Stars
ADVERTISEMENT
Article continues below this ad
Substitute quarterback Brandon Allen was next to Joe and joked: "He's on kick-off returns? They signed him?" Then a Los Angeles Rams player approached Aaron Donald and hilariously told him: "That's going to be you in 10 years. Your acting career." Finally, Burrow added: "I like his shoes." 
What do you make of Johnson's comments? Let us know in the comments below.