Former NFL Linebacker Finally Reveals Why WWE Did Not Sign Him
Published 12/16/2021, 11:52 PM EST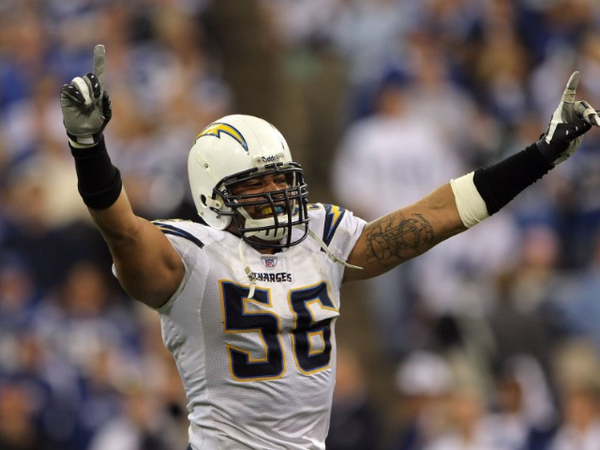 ---
---
Former NFL athlete, Shawne Merriman, had a conversation with Renee Paquette on Oral Sessions with Renee Paquette. During the same, Merriman discussed his negotiations with WWE for the contract and why that fizzled.
ADVERTISEMENT
Article continues below this ad
According to Merriman, it was the name rights and WWE wanting it.
"One of the biggest holdups I think is this whole 'Lights Out' thing. We go back to me holding 'Lights Out' and name rights. That kind of ruffles some feathers a bit too. But all in all, I think the thing that really didn't work out was they were launching the Network around that time. And there were a bunch of layoffs and there was a lot going on at the time. I think they laid off about 10% employees of all of WWE."
ADVERTISEMENT
Article continues below this ad
The company wanted Shawne Merriman to come in as him, but Merriman knew Lights Out was a better option. He did end up hosting some live shows and PPVs, but never officially got a contract with WWE.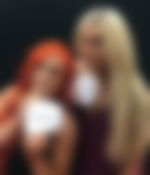 Shawne Merriman has an interesting revelation about WWE
The athlete believes that WWE is a company that will go for athletes from other fields because of the size.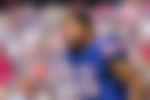 ADVERTISEMENT
Article continues below this ad
"They love monsters, right? The company wants the big, athletic guy. They want to go after athletes. And I've always said more athletes should be doing that. My boy Mojo (Rawley) was playing ball, and you've got a couple other guys who played ball as well. It's the perfect fit. When you're looking for looks, athleticism and what you're trying to build, they should be going after more former athletes." H/t Oral Sessions with Renee Paquette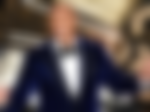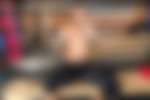 ADVERTISEMENT
Article continues below this ad
Of course he isn't wrong. Over the years, the company has brought in athletes from various sports such as boxing, weightlifting, basketball, and others. Not only that, the company has brought celebrities such as actors, rappers, and business tycoons as well.
Even though a lot of these special appearances last for a show or two, or maybe one storyline, it helps the ratings massively. The fans have engaged with the addition of an external individual to WWE storylines rather well.