Dakota Kai Reveals Why She Attacked Her Bestfriend Raquel Gonzalez on WWE NXT
Published 08/04/2021, 2:00 AM EDT
---
---
NXT Superstar Dakota Kai betraying her best friend and current NXT Women's Champion Raquel Gonzalez was the most significant talking point in the wrestling world last week. The WWE Universe didn't see it coming, and nor did Raquel. Dakota, who side-kicked Raquel when she was celebrating, took the title and raised it.
ADVERTISEMENT
Article continues below this ad
The action of Dakota sent a clear message to the fans- the duo is about to start an intense and emotional rivalry. On this week's WWE NXT, a video package was played where an ambitious Dakota explained the reason she turned her back on her own best friend.
ADVERTISEMENT
Article continues below this ad
Dakota Kai explains why she turned her back on Raquel Gonzalez
Dakota cut an excellent promo, which gave an ironic and logical explanation as to why she wanted to betray her friend Raquel Gonzalez. Kai stated she wanted someone to trust in the beginning, and that is when she saw Raquel. She added that without her, Raquel would have still been stuck in the shadows. She said that early on it was just simple for Raquel, stand and learn from behind. Dakota then added that she was okay when Raquel became a star on her rights, as long as everyone knew who the leader was.
But the current NXT Champion slowly became the next big thing in NXT, as she was impressive every bout. Dakota said that she was upset when Io Shirai handed Raquel the opportunity to become the NXT Champion.
Dakota added- "With my help she beat Io and became the new NXT Women's Champion. That should have been me. I was the one that should have had my hand raised. I should have been in the ring with Bianca and Ripley." 
Dakota then revealed her frustrations when Raquel couldn't help her win the tag team title. She accused Raquel of not giving 100% after winning the NXT Championship.
Nobody saw it coming!
ADVERTISEMENT
Article continues below this ad
During the last week's episode of NXT, the WWE Universe saw the unbelievable scenes of Dakota Kai betraying her best friend, Raquel Gonzalez. Dakota said that people judged her as a sidekick of Raquel Gonzalez, but Kai wanted to clarify that she was no one's sidekick.
Kai mocked Raquel for not expecting her actions. Dakota added- " Raquel, you said, there was no one left. How about me? I brought you into this world and now I take you out of it and I become the NXT Women's champion."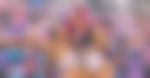 ADVERTISEMENT
Article continues below this ad
This was storytelling at its best from WWE NXT. The video footage, showing a heartbroken Dakota for being left out from the trio of WWE Women's Champions, can transcend what is in store for the NXT fans. The duo who were so emotionally connected is about to beat their heads off for the biggest prize in the NXT Show. And WWE couldn't have written a better storyline than this. Oh, this is going to be epic!
 ALSO READ- "No Offense to Chris Jericho" – WWE Superstar Clarifies Her Stance on Controversial Tweet During AEW Blood and Guts