WATCH: The Scariest Moments From The Haunted House of Terror Match on WWE NXT
Published 10/28/2020, 10:03 PM EDT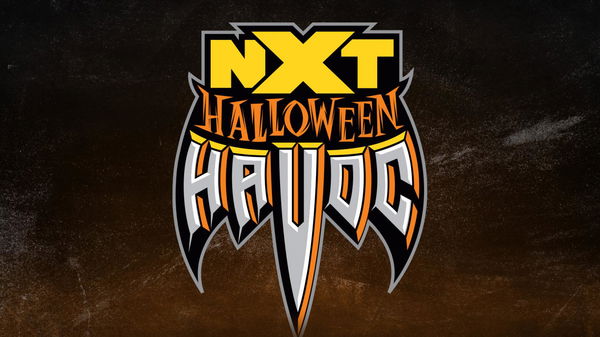 ---
---
WWE NXT held a special edition of its weekly taping. Merely days ahead of Halloween, this edition of NXT was promoted as the Halloween Havoc with some spooky elements all over the event. Shotzi Blackheart hosted the show.
ADVERTISEMENT
Article continues below this ad
She and the hosts hyped up the "Haunted House of Terror" as the match between Dexter Lumis & Cameron Grimes took place. Various video packages were used before the match to add to the hype.
ADVERTISEMENT
Article continues below this ad
The match was designed to be a cinematic spot fest, with WWE again dabbling into the "disbelief suspension" territory. Grimes wandered across a lawn warning to Lumis. Cameron finally entered the resembling one where Randy Orton & Bray Wyatt fought their House of Horrors match in.
As Grimes entered the terror house, a stuffed deer head spooked him. Grimes kept calling out for Dexter Lumis as he silently entered the house. While exploring the house, a zombie referee in a corner scared Grimes. Lumis took advantage of the situation as he attacked his already scared opponent.
As he tried to find a way out, Grimes found himself in a bathroom where he saw a silhouette of a woman. He pulled the carton, and the woman was actually a demon in-disguise.
Read more – WATCH: Rare Footage of Paul Heyman Managing WWE Legend The Undertaker
Cameron Grimes and Dexter Lumis fight each other amidst zombies on WWE NXT
After the washroom incident, Cameron Grimes tried to escape through the window, but Lumis reappeared and pulled him back. Grimes retreated into the kitchen and the living room. However, the girl from the shower attacked him. After a lot of struggles, Grimes escaped from the house premises and kept running. Eventually, he found a van, but Lumis was in the driver's seat.
Again, Grimes started running, and somehow, he found his way back to the NXT taping. However, as he entered a fake graveyard inside the arena, multiple zombies chased him to the ring.
Lumis was waiting for Grimes amidst smoke, and the match began inside the ring. The match continued as zombies crawled inside the ring attacked Cameron. Lumis used the same creepy girl from before and threw her onto Cameron.
ADVERTISEMENT
Article continues below this ad
Grimes begged for forgiveness as Dexter Lumis choked him out with a submission. He left Grimes in the ring with the zombies.
ADVERTISEMENT
Article continues below this ad
The match was the first of its kind in NXT and was entertaining to watch amidst the Halloween season. Let us know your thoughts in the comments below.