WWE NXT had an amazing show last night. It had emotion, superb storytelling and excellent matches throughout and it was just a great example of why NXT is superior to RAW and SmackDown. The highlight of the show was the main event that saw friends turned foes, Matt Riddle and Timothy Thatcher, laying each other out in a Cage fight reminiscent of their EVOLVE days.
The match was made more special with Kurt Angle being the special guest referee. Angle couldn't help but be impressed by this new breed of talent throughout the match.
The structure seemed to be an homage to Owen Hart as It looked similar to the Tiger Pit used for his match against Ken Shamrock at SummerSlam 1998.
The Original Bro and Thatcher didn't pull any punches and showed their brutality. Matt bloodied Timothy with a stiff shot which resulted in a great visual, however, it cost Thatcher two of his teeth.
The injury did not stop the carnage and punishment which these two dished out. We saw them using their wealth of experience as they pulled out all the big guns in their arsenal.
Riddle even got to use the Floating Bro to tease an end to the match. However, it was Timothy who used the rear-naked choke for the win as Riddle passed out.
Matt Riddle and Thatcher's future in WWE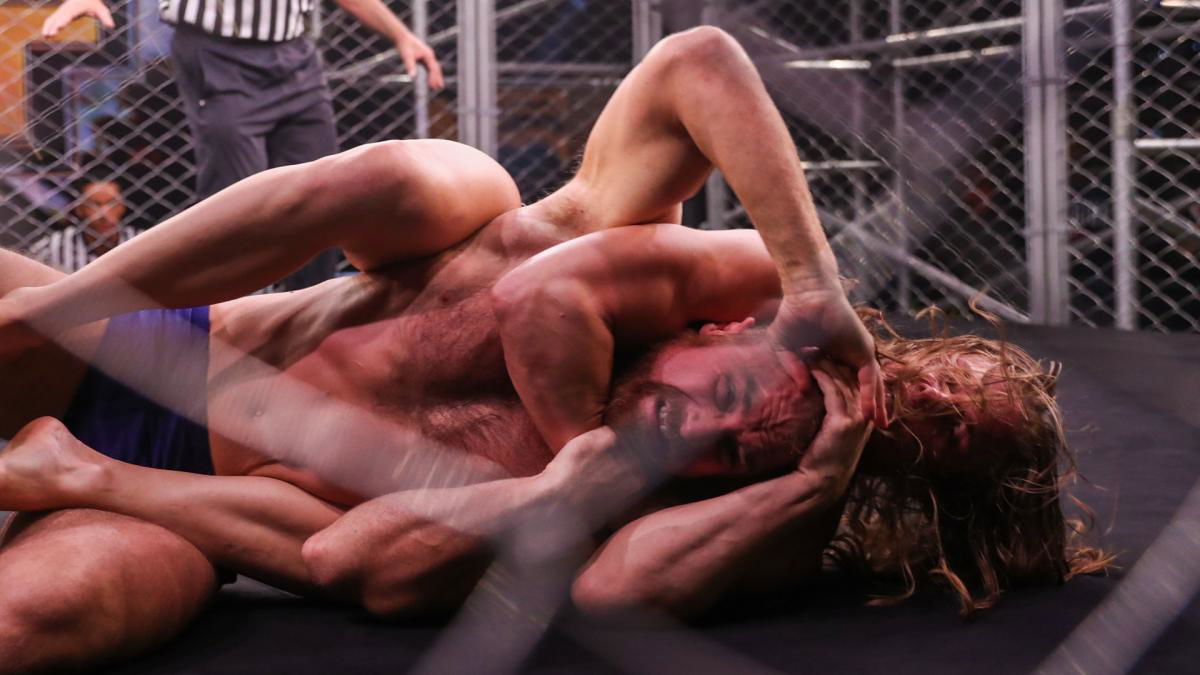 The match booking and ending was perfect in terms of long term storytelling and character development.
Matt is about to move to SmackDown, and this was the perfect way to send him off. He looked strong and showed his never-give-up attitude by refusing to tap out.
Similarly, the newcomer Timothy Thatcher got over hard as he looks to embark on his NXT journey. He could be looking at a North America Championship run soon.
While Thatcher's future looks bright, Matt's could be a difficult one to predict. Matt Riddle already has a lot of bad blood with many WWE legends including Goldberg which could become a real concern for him.
In addition, Vince doesn't have the best track record with NXT talent. He has buried many of them and doesn't know what to do with them.
On the bright side, Matt would go to SmackDown which airs on Fox. Bruce Prichard, Fox Executive Director, is a huge fan of Riddle's work. Therefore, he could ensure that the Original Bro isn't under-used or ruined by WWE creative.
Fans can only pray that the promotion offers the Leader of the Bro Army and Timothy Thatcher, the opportunities that they deserve.