WWE Might Have Huge Things Planned for Roman Reigns after Universal Championship Win
Published 08/31/2020, 8:49 AM EDT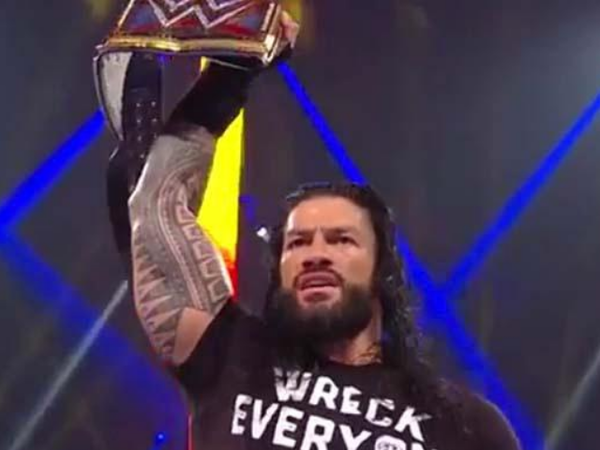 Last night's WWE Payback saw a lot of title changes,. However, the most shocking change came at the end. Defeating The Fiend and Braun Strowman, Roman Reigns became the new Universal Champion. This is his second reign as the Champion.
ADVERTISEMENT
Article continues below this ad
After almost five months of absence, Reigns returned to WWE last week at SummerSlam. With the strange turn of events that led to the victory, things are about to get interesting for the Champion.
The Future of  Roman Reigns in WWE
ADVERTISEMENT
Article continues below this ad
Since his return, Roman Reigns' demeanor has changed. He attacked Bray Wyatt at SummerSlam. The following week on SmackDown, he aligned himself with Paul Heyman. The fans were suspicious of his heel turn.
Apparently, the suspicion came true as the 'Big Dog' appeared at the main event. After stalling the contract signing for a few days, he signed and rushed to the ring right after it collapsed. He hit "The Fiend" Bray Wyatt With a low blow and speared Strowman to capture the title. With Paul Heyman by his side, Roman Reigns turned heel for the first time since 2014.
According to reports from PWInsider and Wrestlingnews, the following weeks will see Roman Reigns become the top heel of SmackDown. WWE is planning a long title reign for Roman Reigns which may get stretched to WrestleMania next year.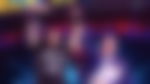 WWE will pit Bray Wyatt as his opponent.  Wyatt won and held the title for only one week! In his pursuit of a rematch (or justice), Bray Wyatt will turn into SmackDown's babyface.
ADVERTISEMENT
Article continues below this ad
Who would've thought? WWE also teased an alliance between "The Fiend" and Alexa Bliss as Bliss appeared during the match looking concerned for Wyatt.
Another possibility is the return of another "Paul Heyman guy." Brock Lesnar is absent from WWE since April. With the return of Heyman as Reigns' "advocate", Lesnar could return to make things more exciting.
For the last couple of years, Roman Reigns remained face. His John Cena-Esque tendency to not turn heel made the fans furious. As a result, a "bland" face Reigns would get booed at almost every show. Fans are delighted to see Roman gaining momentum as a heel.
ADVERTISEMENT
Article continues below this ad
The reported storylines sound good. It would be interesting to see the heel run of Reigns as well as the Face turn of "The Fiend". We need to look out for SmackDown to see how things pan out in reality.