Alexa Bliss Hypnotizes Nia Jax at Hell in a Cell, Eerily Wins Her Match Against Shayna Baszler
Published 06/20/2021, 9:39 PM EDT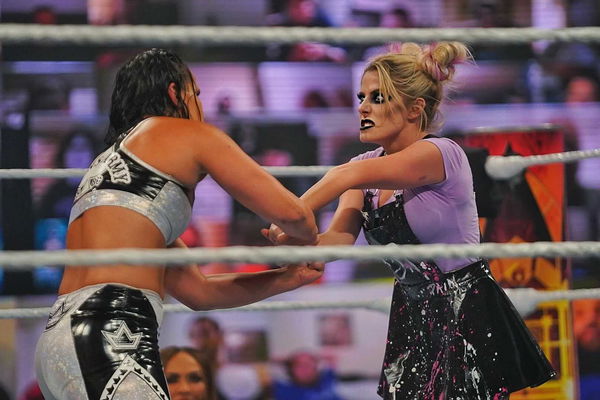 ---
---
Alexa Bliss took on Shayna Baszler at Hell in a Cell 2021. This was Bliss' first proper PPV match in a while. Fans never know what to expect as Bliss herself warned earlier, "expect the unexpected."
ADVERTISEMENT
Article continues below this ad
Their rivalry started when Shayna blamed her and Nia Jax's failures on the behind-the-scenes tricks of 'The Goddess'. Initially, Bliss had no problem with that, but when Baszler called Lilly "a stupid doll," it all went downhill, resulting in the PPV match.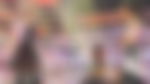 ADVERTISEMENT
Article continues below this ad
Nia Jax and Reginald accompanied 'The Queen of Spades' to the match as Alexa Bliss entered without Lilly. There was a brief hesitation on Baszler's part when Alexa seemingly stared into her soul as the bells rang.
Reginald distracted Bliss, allowing Baszler to deliver the first blow. Bliss soon fought back with repeated offenses starting from a kick and went for a pin attempt after a standing moonsault.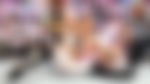 As Bliss fell for Reginald's tricks once again, Baszler attacked her. Interestingly, no offense seemed to affect Bliss as much. On the contrary, it seemed she was enjoying the pain.
Watch the story– WWE Superstars Who Climbed the Hell in a Cell Structure
Alexa Bliss showed supernatural powers in her match with Shayna Baszler
The Goddess started seething in agonizing pain when Shayna kicked her arm. Finally, she showed some human emotions, but even that was not long lasting.
Even when Baszler kicked Bliss's arms, she started laughing soon after. Taking advantage of her double-jointed arms, Bliss seemingly hypnotized Shayna to let go of her arm.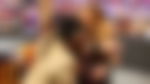 A similar thing happened to Nia when she and Bliss locked eyes. Nia, in a state of daze, slapped Reginald, who was trying to break her trance. However, the connection was soon broken as Shayna tried to apply the Kirafuda Clutch.
However, it was too late. Nia seemed visibly confused as Alexa kept attacking Shayna inside the ring. Bliss applied the twisted version of Sister Abigail and closed the show with a Twisted Bliss.
ADVERTISEMENT
Article continues below this ad
Reginald, Nia Jax, and Shayna recovered in the ring, trying to fathom what just happened. Before heading to the back, Alexa skipped around and laughed at the trio in the ring. WWE showed a floating projection of Lilly beside her, who may not be physically present, but she was there in spirit.
It is safe to assume that this 'hellish conquest' has unlocked an unseen part of Alexa. Will we see more of her supernatural powers on RAW tomorrow? Let us know in the comments below.
ADVERTISEMENT
Article continues below this ad