BREAKING: Goldberg and Keith Lee Return on WWE Raw to Challenge Bobby Lashley
Published 07/19/2021, 10:21 PM EDT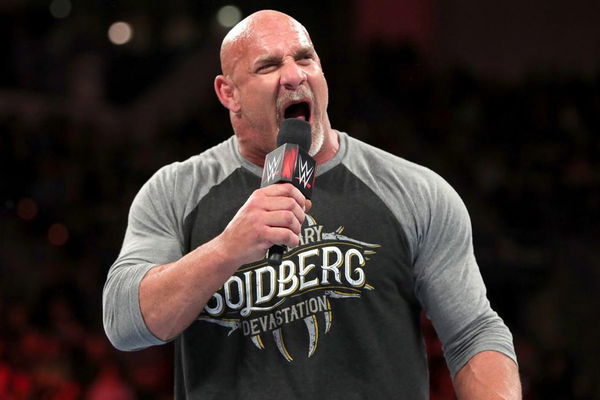 ---
---
After months of absence, "The Limitless One" and "The Myth" are back against "The Almighty." Keith Lee and Goldberg both came back to Monday Night RAW (7/19) to accept WWE Champion Bobby Lashley's open challenge.
ADVERTISEMENT
Article continues below this ad
At first, Bobby Lashley and MVP were boasting about Lashley's victory over Kofi Kingston. Lashley decimated the New Day member in a gruesome fight till the end. But MVP had to applaud Kofi for a different reason.
ADVERTISEMENT
Article continues below this ad
MVP thanked Kingston for his comments on Lashley's decreased strength because that invigorated Lashley even more. Now. no one would take the title from Lashley. "No more women, no more champagne, no more fun, and games, as Lashley said – no more b——t," MVP said.
MVP and Lashley waited for someone to answer the open challenge. Fans were cheering for Goldberg. But just then, Keith Lee appeared amidst thunderous applause. "The Limitless One" made his way to the ring to accept Lashley's call as the match was made official.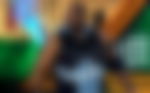 Watch this story – The Most Thrilling Returns of WWE Legend John Cena
Bobby Lashley decimates Keith Lee and Goldberg returns
Both men went at each other as MVP got involved in a tussle with the fans at ringside. Whenever Keith Lee showed his agility, he was met with cheers. After a slow start, Lee body-slammed and almost spirit bombed Lashley.
However, Lashley countered it with a facebuster. After some more offenses, Lashley clotheslined Lee out of the ring and attempted to carry Lee to the ring, But Lee threw him to the ringpost.
MVP distracted Lee only for Lashley to throw him outside. Lashley followed it with a spear. Lashley attempted to hold Lee into the Hurt Lock in the ring, but Lee stopped it due to his size.
ADVERTISEMENT
Article continues below this ad
However, Lashley was still not done. He power bombed Lee and followed it up with a spear and pinned Lee. But the surprise was not over! After the match, WWE Hall of Famer Goldberg returned to WWE.
The crowd chanted 'Goldberg', as he made his way into the ring. He got up in Lashley's face and shouted, "I'm next". MVP stopped Lashley from starting a brawl as the crowd cheered on.
ADVERTISEMENT
Article continues below this ad
Backstage, MVP said Bobby Lashley felt too disrespected to respond to Goldberg at the moment. Let us know your thoughts in the comments below.