"Give Us Time To Tell A Story" – Mustafa Ali Defends The RETRIBUTION Storylines
Published 11/06/2020, 8:06 AM EST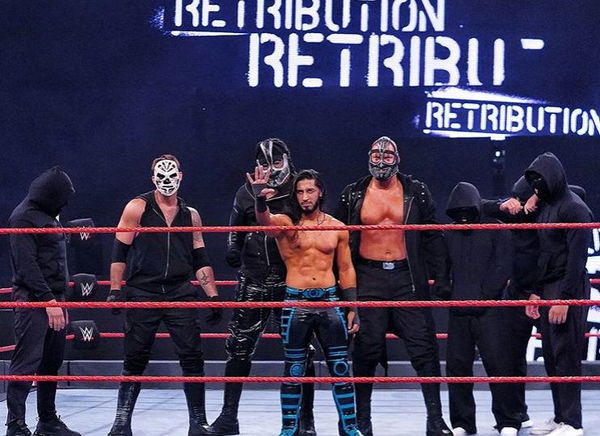 ---
---
RETRIBUTION debuted with a lot of potentials. Although the storyline was somewhat similar to WWE Nexus, fans were interested to see something exciting in a while. However, the last interesting thing for them was when Mustafa Ali was revealed.
ADVERTISEMENT
Article continues below this ad
Since then, RETRIBUTION has faced its primary opponents, Hurt Business, on several occasions, but they have failed to secure a victory each time. This occurrence led fans to believe the group is going down the drain. However, Mustafa Ali begs to differ.
He was the latest guest on Corey Graves' 'After the Bell Podcast' and revealed that his team has much more to offer. He spoke about how each member of the group has their own reason for vengeance. The stories were previously unheard of. All the group needs is a little time.
ADVERTISEMENT
Article continues below this ad
"Give us time to tell a story. We live in a day and age when people want to push a button and know everything. Sit down, shut up, watch it, and enjoy it. I'm leading the charge, and I do not drop the ball."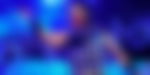 Read more – Mustafa Ali Details an Intense Confrontation With Triple H.
Mustafa Ali and RETRIBUTION has some stories to tell
WWE has overlooked many superstars for years. Now it's time for them to hit back.RETRIBUTION is the frontrunner in this aspect. Mustafa Ali explains how each member of the group was ignored and forgotten.
"MACE (Dio Maddin) was doing great on Raw commentary, Brock puts him through a table, and now he's done? He never came back. T-BAR (Dominik Dijakovic) was choked out by Karrion Kross, and his best friend Keith Lee watched, and then Keith Lee goes up to the main roster, leaving Dijakovic with nothing. Mia Yim was taken out before WarGames; the person who took her out was never reprimanded."
ADVERTISEMENT
Article continues below this ad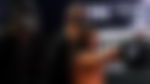 Even Ali has some of his own stories. He felt overlooked by WWE for his name and appearance. The company allegedly chose "profit over people," hindering the growth of many. Ali feels fans do not understand half the things that have been happening.
"Imagine having people make preconceived ideas about you because of your name and what you look like. Imagine a guy named Mustafa Ali renaming people so they can understand what it feels like to be judged by your name and what you look like. You guys don't appreciate real art."
ADVERTISEMENT
Article continues below this ad
From a promising start, Ali soon was forgotten. He was recently revealed to be the hacker from SmackDown. He allegedly has a lot of "dirt" on WWE. Hopefully, we will find out about that soon.