"Go Home" – Charlotte Flair Parts Ways With Ric Flair Following Emotional Segment on WWE RAW
Published 02/23/2021, 7:20 AM EST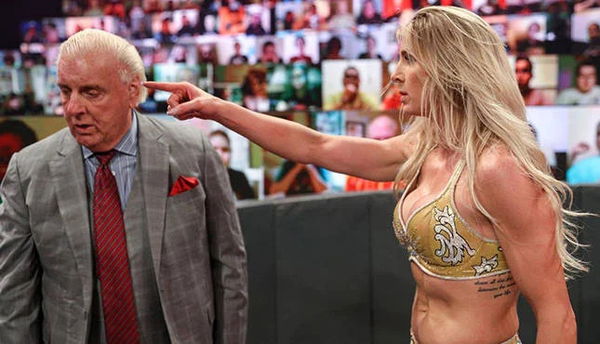 ---
---
There seems to be trouble in paradise for the Flair family. Former WWE Women's Champion, Charlotte Flair, asked her father, Hall of Famer, Ric Flair, to "go home" after a tag team loss on WWE RAW.
ADVERTISEMENT
Article continues below this ad
On tonight's RAW (02/22/21), Charlotte Flair and RAW Women's Champion Asuka took on the Women's Tag Team Champions, Nia Jax and Shayna Baszler. Although Flair and Asuka were on the verge of winning, a miscalculation at the last moment made them lose the match.
Following this, a very upset Asuka was done with Flair. The latter met up with her father backstage and lashed out at him and Lacey Evans for all the distractions.
ADVERTISEMENT
Article continues below this ad
For the past few weeks, Ric Flair and Lacey Evans have been in a controversial relationship. In fact, Flair picked Evans over Charlotte multiple times, which led to a feud between the two women.
Following tonight's loss, Charlotte confronted Ric about everything. She called out Ric's audacity for dancing around after Evans announced her pregnancy ahead of Elimination Chamber and asked whether he believed it's his.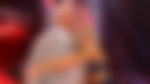 "It's not about whether you think you are better than me, or if I think I'm better than you. It's about protecting our last name, it's about protecting our legacy," Charlotte cried out loud. She proclaimed this was not the performer she was and asked him to "go home."
Ric Flair tried to defend himself as he said he genuinely saw a lot of potential in a generally good human being like Lacey Evans. However, Charlotte was having none of it.
Ric Flair tried to reason with Charlotte Flair regarding Lacey Evans
The Hall of Famer said, "I thought she (Evans) could be a great competitor. I thought I could motivate her like I motivated you (Flair). I think a lot of your life I pushed you." 
While Charlotte burnt midnight oil to become a record-setting champion, Ric likes to think he had some part in that. He would do nothing to tarnish the household name of the Flairs. However, Charlotte did not feel the same.
ADVERTISEMENT
Article continues below this ad
"On my time, you're trying to take my spotlight," accused Charlotte. "When I'm in the ring, it's my time to prove I'm not Ric Flair's daughter. I'm Charlotte Flair. I think you still want to be the "Nature Boy," even in your daughter's time. So, go home.
"I am thankful for the doors you have opened. I am thankful for everything you have given me. But let me try to be Charlotte Flair. I love you, Dad," an emotional Charlotte Flair walked away.
With this segment, WWE seemingly put an end to the storyline between the trio. With Evans' maternity leave, it would be irrelevant to continue such a storyline, anyway.
ADVERTISEMENT
Article continues below this ad