"He Doesn't Even Deserve to Be in the Same Ring" – WWE Champion The Miz Weighs in About Facing Bad Bunny at WrestleMania
Published 02/26/2021, 7:30 AM EST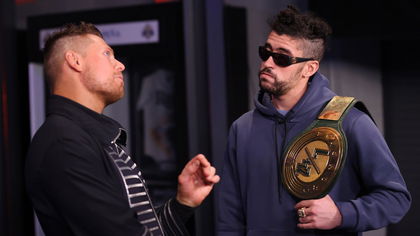 ---
---
Before The Miz became the WWE Champion, he and John Morrison were feuding with Damian Priest and WWE 24/7 Champion, Bad Bunny. Many believe Bunny was an implicit reason Miz cashed in his Money in the Bank contract and won the title.
ADVERTISEMENT
Article continues below this ad
Since then, multiple sources are speculating The Miz might face Bad Bunny at WrestleMania 37. However, whether the match will be a title match is still up for question.
In a recent press meet, The Miz weighed in on the Bad Bunny situation. While the 'Must-see' superstar agreed that Bad Bunny is "an incredible recording artist," he believes that he is not up to the mark when it comes to the 'greatest show in wrestling.'
ADVERTISEMENT
Article continues below this ad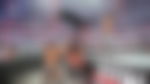 "There is no denying his talent in the music industry, but to be in a WWE Championship match in the main event of WrestleMania, you need to earn your way to do that," Miz said firmly. "You don't just come into WWE, and we just throw it at you.
"Especially with me. Maybe times past, you know. They would sit there and say, 'Oh, this is going to be it. This is who we're getting. No! With this title (points at the WWE title), I wanna make sure that the person earns the right to be a WWE champion."
The Miz wants the best storyline and candidate for the WWE title
Like the IC title in the past, The 'A-lister' is very careful about giving WWE title representation it deserves. However, Bad Bunny is not on The Miz's mind at all!
"Bad Bunny needs years in order to do that," The Champ weighed in. "So, as talented as he is, he does not deserve to be on the same foot… he doesn't even deserve to be in the same ring as the WWE champion, The Miz."
You can watch the full media call below –
ADVERTISEMENT
Article continues below this ad
The Miz will face Bobby Lashley on Monday before he meets Bad Bunny. Many assume Lashley will win the WWE Championship in a squash match.
Bad Bunny and Miz is reportedly a long time in the making. Do you think Miz will walk in the match as the champion? Let us know in the comments below.
ADVERTISEMENT
Article continues below this ad