Here's How Alexa Bliss Became a Successful Bodybuilder to Combat Her Eating Disorder
Published 02/05/2021, 7:00 AM EST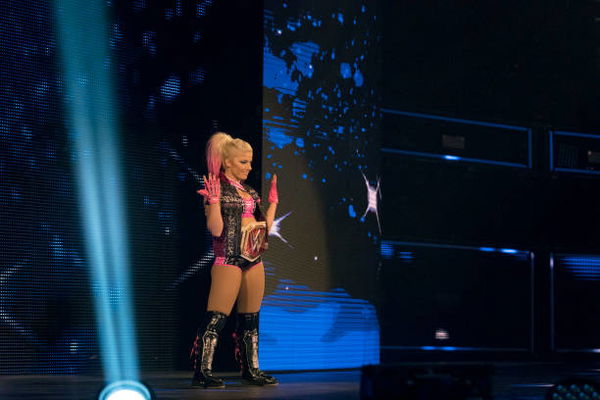 ---
---
In the past, many stars from other sports have made the switch to wrestling. Athletes from boxing and bodybuilding find it easier to make the switch, be it WWE Hall of Famer Mark Henry or the 'Goddess' Alexa Bliss.
ADVERTISEMENT
Article continues below this ad
Judging from her small frame, not many people would think Bliss was a professional bodybuilder and even took part in the Arnold Classic. However, for Bliss, bodybuilding was more than a hobby; it saved her life.
ADVERTISEMENT
Article continues below this ad
A 15-year-old Alexa was rushed to the hospital after she fell unconscious. When the results came, they showed that she was suffering from a severe eating disorder. She could have died if she did not recover.
Bliss underwent various treatments to cure this affliction but with limited success.
"I would look at food and just cry," she said. "I was in and out of the hospital until I came to terms with who I was. Now I know there are more important things than the scale," Bliss told Muscle and Fitness magazine.
How did Alexa Bliss get into bodybuilding?
During her recovery period, Bliss' parents got her in touch with trainers Mike Davies and Natalie Calland. They gave Bliss a deadline of six weeks to prepare for a bodybuilding competition.
"That was kind of the kick in the butt. Their diets got me comfortable eating food again. It was a very, very long process because this was like a four or five-year battle," Bliss told New York Post. "I was training nearly every day and taking posing classes. It was grueling, but I went on to become one of the youngest people to get a pro card [at age 20]."
After a year of competing in the IFBB (being sixth in the Pittsburgh Pro), Bliss heard there were some tryouts for WWE. Bliss had been a lifelong fan of wrestling and wanted to try it out.
"I'd heard there was a [WWE] tryout, so I made a video and sent it in," she says. "I got a callback, went to L.A., and was signed shortly thereafter," she revealed.
After some initial setbacks, Bliss embraced her heel persona and became the 'Goddess of WWE'. In a few years, she became the first woman to hold both RAW and SmackDown Women's Championships and many other accolades.
ADVERTISEMENT
Article continues below this ad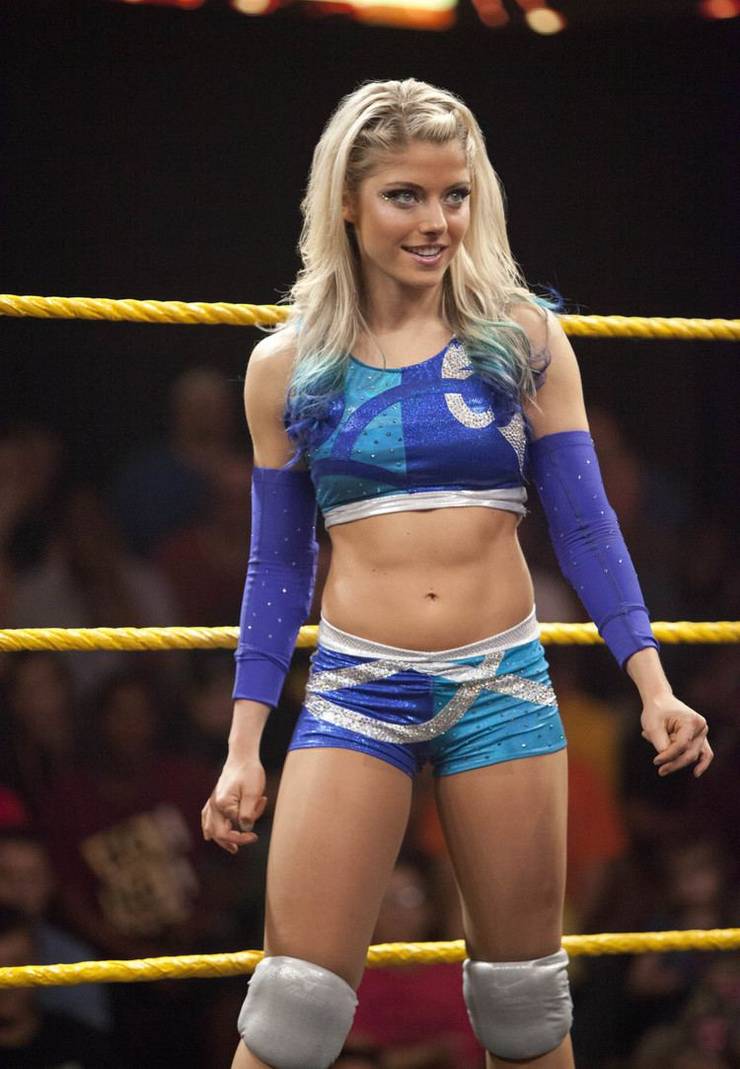 Her current storyline with Bray Wyatt and Randy Orton is one of the most interesting storylines in WWE right now.
Instead of hiding her insecurities, Alexa is very vocal about eating disorders and how they affect us. She hopes that her struggles and stories will help others to overcome their struggles.
ADVERTISEMENT
Article continues below this ad