"He's Been Ducking Me" – Drew McIntyre Responds to Jinder Mahal's Bold Claims
Published 05/20/2021, 7:45 AM EDT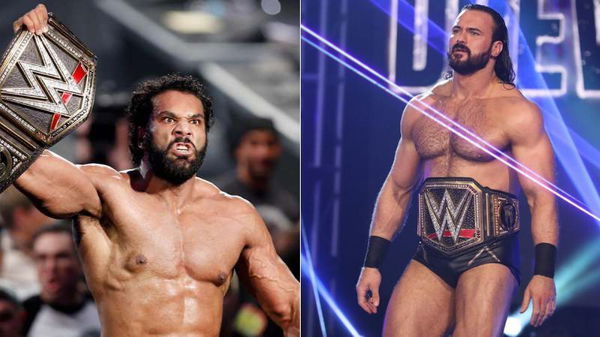 ---
---
Since his return to television, former WWE Champion Jinder Mahal has been bashing another former champion and his 3MB comrade Drew McIntyre. On the latest episode of WWE Bump, McIntyre acknowledged and replied to Mahal's claims.
ADVERTISEMENT
Article continues below this ad
McIntyre was talking about his future opponents when Mahal's name came up. While McIntyre considers Mahal as one of his closest friends in the world, he agrees that Jinder has been "a little bit off."
After Mahal got injured, McIntyre admittedly lost touch with him. Drew then went on to say that the "Modern Day Maharaja" has a "legitimate gripe."
ADVERTISEMENT
Article continues below this ad
"We got fired on the same day. We didn't quite go the same path," Drew clarified on The Bump. "I instantly got out there in the independence scene, reinvented myself, reinvented what it meant to be an independent wrestler outside of WWE."
Meanwhile, "Jinder flew into the radar, and got signed back to WWE," according to Drew. When WWE needed a proper "body" to represent itself on TV, Jinder saw it as an opportunity and made it count.
"He got to the top, won the title and people weren't exactly thrilled, but he did it in 2017," McIntyre explained.
While he is proud of everything he did outside of WWE and in NXT during that time, it indeed took three more years for the "Scottish Psychopath" to win the WWE title.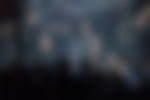 To conclude it all, McIntyre said, "Honestly, he's been at Raw, and he's been ducking me. It seems we might need to have a little chat."
What did Jinder Mahal say about Drew McIntyre?
In his interview with The Bump, Jinder Mahal blasted McIntyre. His main grievance with WWE remains that the WWE Universe never accepted Jinder the way they did Drew.
"Let's back it up. Me and Drew were part of 3MB together. Me and Drew got released the exact same day. I made it back to WWE faster, better, I became WWE Champion faster than Drew McIntyre, yet I wasn't celebrated." 
Mahal said he was called "the experiment," despite him and Drew following the same "parallel" path.
ADVERTISEMENT
Article continues below this ad
"I [came back and won the title] in better fashion than Drew. If I didn't become WWE Champion, Drew wouldn't have. You know why? Because I showed him the way. I showed Drew the way. I laid the blueprint down for Drew. Drew followed the same game plan that I did."
Upon his second coming, Jinder Mahal looks smarter and much more confident than he was before. To conclude it all, it seems Mahal's boisterous claims might land him in troubled waters with Drew McIntyre faster than we expect.
Do you agree? Let us know your thoughts in the comments below.
ADVERTISEMENT
Article continues below this ad