How Alexa Bliss Overcame a Severe Disorder to Become a Top WWE Star
Published 01/24/2021, 6:45 AM EST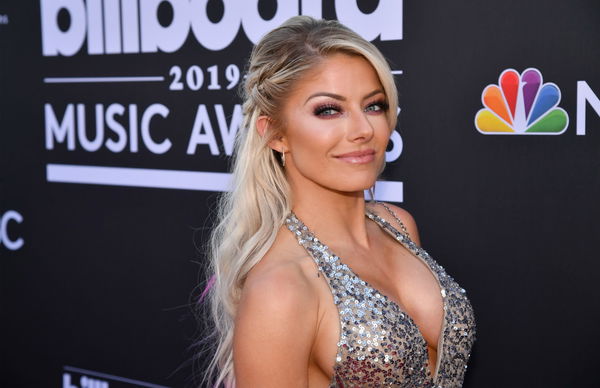 ---
---
Adolescence is a strange time for everyone. Alexa Bliss is no different, as she suffered from eating disorders in her teenage days.
ADVERTISEMENT
Article continues below this ad
The resident 'Harley Quinn of WWE' has been extremely vocal about her struggles with body image when she was young. She developed an eating disorder and almost died, but Bliss has recovered and now encourages fans to do the same.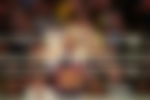 When she was 15 years old, her weight reduced to 80lbs, and she had an abnormal heart rate of only 28 beats per minute due to anorexia nervosa. Bliss was rushed to the hospital.
ADVERTISEMENT
Article continues below this ad
"When I went to the hospital, I almost went into cardiac arrest," she told Sports Illustrated. "And I wasn't allowed to go to sleep—they thought I'd die if I did."
In another interview with New York Post, Bliss described the disorder as all-consuming, saying, "It's one of those things you don't know who you are. You become something completely different and it consumes your entire life. It consumes everything about you."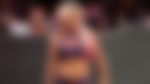 Bliss's mother and grandmother had a similar fight with the condition. This eating disorder led to depression as well.
"Dealing with eating disorders, anxiety, and depression, I'm no stranger to mental illness. Every few years, I deal with a really bad spell of depression. You have to know it doesn't have to overtake your life."
How did Alexa Bliss overcome her eating disorder?
From a feeble teenager, Alexa became one of the most prominent figures of WWE, winning all the major accolades. She is currently in an intriguing storyline with The Fiend and Randy Orton. However, the journey to the top was difficult.
"I went through treatment so many times. At one point I was in rounds of five different doctors a day. That was my deal to be able to get out of the hospital, which was I had to see five different doctors every day. I literally spent every day at the doctor's," Alexa told NY Post.
"I remember you have to get better when you want to get better. I'd have phycologists and physiatrists telling me ways to try to get better. It is something you have to try to do on your own."
During this time, Bliss got into body-building again. Her trainers, Mike Davies and Natalie Calland pushed her into beating the disorder when she was giving up. Their diets got her comfortable with food, but it took her four-five years to overcome the battle.
Alexa Bliss realizes that society's expectations often weigh people down. This is why she is so vocal about her story and hopes it will help someone else as well.
"That is why I try to be so open about it because people going through it, it consumes them and you tell them it doesn't have to. You can move past your eating disorder and not let it have control over your life anymore."
ADVERTISEMENT
Article continues below this ad
Recently Bliss told Sports Illustrated about how she had to get used to her 'trigger foods.' Overcoming anorexia or any eating disorder is a constant battle.
"An eating disorder is something that never leaves you, so having that support system is so important," Bliss revealed. "I was telling Tyler Breeze how that's a trigger food for me, and as the weeks went on, he helped me eat gummy bears again. That was a minute little moment, but it was a big deal to me."
Her struggles and battles with and against Anorexia are truly inspiring. Bliss is a role model to many girls out there, and her story will definitely help someone who is suffering from eating disorders.
ADVERTISEMENT
Article continues below this ad