Reasons Why The Miz Lost The WWE Championship to Bobby Lashley on WWE RAW
Published 03/02/2021, 8:10 AM EST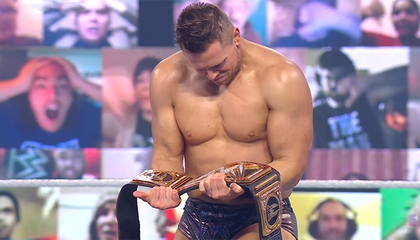 ---
---
At Elimination Chamber 2021, The Miz shocked the world as he cashed in his Money in the Bank contract. After a decade, Miz won his second WWE Championship off a destroyed Drew McIntyre.
ADVERTISEMENT
Article continues below this ad
However, his "dream reign" came to an abrupt halt on this Monday Night RAW (03/01/21). Because of a "prior arrangement", The Miz went up against Bobby Lashley.
Although he tried to outrun "The Almighty," The Miz finally succumbed to Lashley's insurmountable strength. In the main event of Raw, Lashley demolished Miz with the Hurt Lock and won the WWE title for the first time in his 16-year-long career.
ADVERTISEMENT
Article continues below this ad
Now, it brings up the pivotal question- why would WWE give Miz the title only to take it away? There's one simple answer to this – no Supetrstar in WWE can generate an equitable amount of legitimate heat.
No one can argue that The Miz is one of the best heels in WWE right now. WWE knows he gets on people's nerves, and they used this to their advantage.
Following Miz's win, many fans were disappointed. They wanted a 'better' wrestler to represent the title and rooted for Bobby Lashley. Lashley, with his in-ring abilities, was sure to defeat Miz in no time.
So with Miz's title win, WWE got fans' attention towards Bobby Lashley. In turn, it also benefitted Miz as he also got some major publicity; that too, ahead of his reality TV show Miz and Mrs' third season premiere in April.
Bad Bunny and Damian Priest vs The Miz and John Morrison is highly likely to happen
As we reported earlier, WWE is planning a celebrity match between Miz and Morrison vs Bad Bunny and Priest. Even though WWE loves its celebrities, the company was never going to let an outsider beat a titleholder.
That is why first WWE took away Miz's Money in the Bank contract by giving him the title. Now that the title is gone, WWE will push the tag team match even more.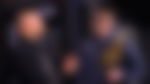 ADVERTISEMENT
Article continues below this ad
Even though they are rivals in the ring, Bobby Lashley has respect for Miz. In a recent interview with CBS Sports, Lashley commended The Miz for his star power and perseverance.
The current Champ said, "I don't know how many years he's been in the business, but all this time later and he's still on top? That's perseverance. That's stronger than anything else. If anybody has any criticism against Miz? That's jealousy."
We are hoping to see Lashley and The Miz shine in their respective WrestleMania matches.
ADVERTISEMENT
Article continues below this ad