'I Put Floyd Mayweather on My Highlight Reel': Logan Paul's Babyface Promo Leaves WWE Fans in Awe
Published 07/19/2022, 12:47 AM EDT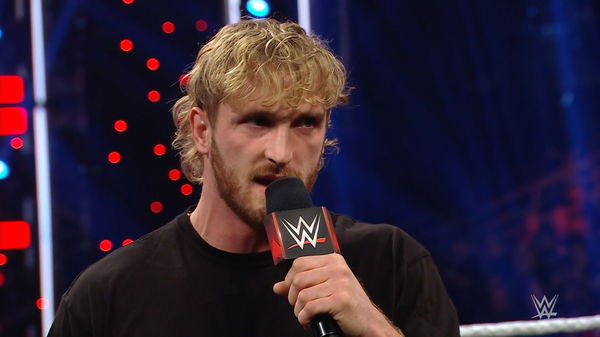 YouTube sensation Logan Paul finally made his WWE debut as an official Superstar on tonight's episode of RAW. He entered the ring with a huge pop and ovation from the energetic Tampa crowd.
ADVERTISEMENT
Article continues below this ad
Paul had one motivation to appear tonight on RAW, i.e. to confront The Miz. The Maverick, in a few minutes of his appearance, challenged The A-Lister for an official match at SummerSlam.
ADVERTISEMENT
Article continues below this ad
The Miz showed a video package from WrestleMania 38 while explaining to Logan Paul what they can achieve as a tag team. However, the YouTube star obviously wasn't in a mood to be The Miz's tag team partner this time.
Paul quickly asked to show the whole footage with Miz backstabbing him with a Skull Crushing Finale. The A-Lister, however, replied by telling him he was protecting Paul at WrestleMania and The Maverik isn't ready for singles matches yet.
Paul replied to The Miz, "You don't think I'm ready? You don't think I'm tough enough? Miz I was told that I wasn't ready to build a social media career and revolutionized the industry. I was told I wouldn't last eight rounds in the ring with Floyd Mayweather, and I put him on my highlight reel."
He added, "I was told I couldn't compete at WrestleMania. I committed myself, worked my a** off out of respect for this sport. I'm in my prime, old man. And someone tells me I'm not ready for something, it only motivates me."
Logan Paul further added his sole purpose is to give The Miz a beat down for the betrayal at WrestleMania 38. Further, at the end of the promo, after denying a couple of times, The Miz accepted Paul's challenge and now their match at SummerSlam is official.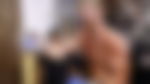 Fans react to the baby face promo of Logan Paul
Logan Paul cut an amazing promo in his debut as an official WWE superstar. The fans in the arena were keen to listen to what the YouTube sensation had to say to The Miz. Likewise, the WWE Universe was in absolute awe of the baby face promo of Paul.
It's obviously Logan is gonna win but mix has had great success with celebrate. Last year with bad bunny now with Logan 👏👏

— Emanuel Mena (@EmanuelMena12) July 19, 2022
I gotta say, Logan Paul isn't bad in Mic and the feud between him and Miz is entertaining. #WWE #RAW

— Ðemetoriusu 🇺🇸 (@Otaku_Brony) July 19, 2022
I haven't watched @WWE for about 10 years, started again the day @LoganPaul featured, looks like I'm back 👌🏻

— Jason CryptoZoo_ModJ🇦🇺 (@Jason_ZooModJ) July 19, 2022
I like Logan Paul now

— Justin Nakamoto (@EmilioBebzer) July 19, 2022
'IMPAULSIVE TV' is coming onto Monday Night RAW
Logan Paul confirmed his appearance for next week's Monday Night RAW as a guest on Miz TV. However, he openly hinted at bringing his famous podcast, IMPAULSIVE, on Monday Night next week.
ADVERTISEMENT
Article continues below this ad
He said, "I'll be back next week on #WWERaw at Madison Square Garden and I'll host my own version of MizTV … let's call it IMPAULSIVE TV!"
ADVERTISEMENT
Article continues below this ad
Furthermore, this podcast is one of the most successful YouTube show for The Maverick. After returning as an official WWE superstar, Logan Paul is all-in for owning the show and making WWE his next major career.
Watch this story:-  Dwayne Johnsons Daughter Simone to The Undertakers Daughter Kaia – Meet Daughters of Top WWE Stars