Retribution Members Finally Revealed by WWE Universe
Published 09/14/2020, 9:40 PM EDT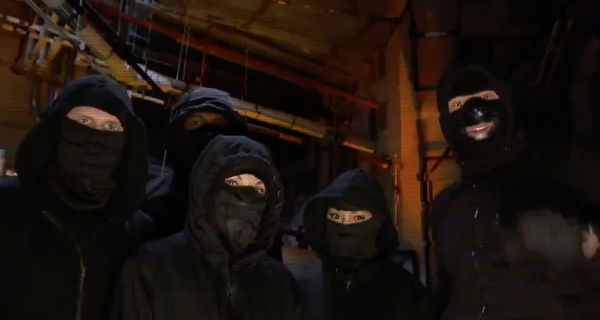 WWE Universe might have finally unearthed the identities of Retribution members. Tonight on Raw, we were treated to a very close shot of all the five members.
ADVERTISEMENT
Article continues below this ad
Journalist Ryan Satin named five wrestlers who he thinks are part of the vigilante group. The overall consensus on Twitter seemed to agree with his analysis.
RETRIBUTION definitely looked like Dominik Dijakovic, Mia Yim, Mercedes Martinez, Dio Maddin and possibly Shane Thorne.

— Ryan Satin (@ryansatin) September 15, 2020
ADVERTISEMENT
Article continues below this ad
That didn't look like Dio Maddin tonight but I definitely think it will be him in the end. There was probably just a stand in tonight. The guy on the left looked like Miz too

— WWE Updates (@_WWEUpdates13) September 15, 2020
I'm pretty confident Dijakovic is one of them. I still think they are switching people out to keep identities being spoiled since they still have no idea where this is going

— KC (@kclilback) September 15, 2020
Mia Yim and Mercedes Martinez are guaranteed.

— Mathew Lloyd (@mathewlloyd_) September 15, 2020
As you can see, five major names prop up throughout the conversation – Dominik Dijakovic, Mia Yim, Mercedes Martinez, Dio Maddin and Shane Thorne. The eyes and physical stature of the Retribution members shown today were eerily similar to these five people.
All of them were at different stages of their careers in NXT but one thing was constant – none of them could get their hands on a title. In addition, they are all supremely talented performers.
Retribution sheds light on its motives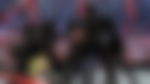 If you listened closely to Retribution's promo tonight, they made their origin and their future very clear. They are all from the Performance Center and are frustrated with the system.
As a result, they are ready to create carnage and destroy the very machine that denied them their due. Now that they have spelt out their goals and they seem to have more character clarity than before, we are a step closer to the masks going off.
However, even if we are almost sure about their identities now, WWE can still throw a twist. It's possible that the group is working under the leadership of an established star.
There are many veterans on the WWE roster who feel they've not been given their due. Dolph Ziggler and his "it should've been me" gimmick was all about denied opportunities.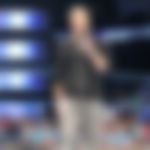 ADVERTISEMENT
Article continues below this ad
Cesaro is another name that pops up in your mind. The 'Swiss Superman' is widely regarded as the cream of the WWE roster. However, Vince McMahon never saw the spark in him.
One name personally intrigues this writer – Samoa Joe. The 'Samoan Submission Machine' has helmed the commentary desk for quite a while now. However, that doesn't mean he's done with wrestling.
Whenever he returns, he'll fit right in as the leader of Retribution. He deserves more and the story almost writes itself.
ADVERTISEMENT
Article continues below this ad
Do you think Retribution will have a leader? If yes, who will it be? Let us know in the comments section.
Read more – Potential Retribution Member Sends a Cryptic Message Ahead of WWE Raw