Seth Rollins Breaks the Monday Night Messiah Character on WWE Raw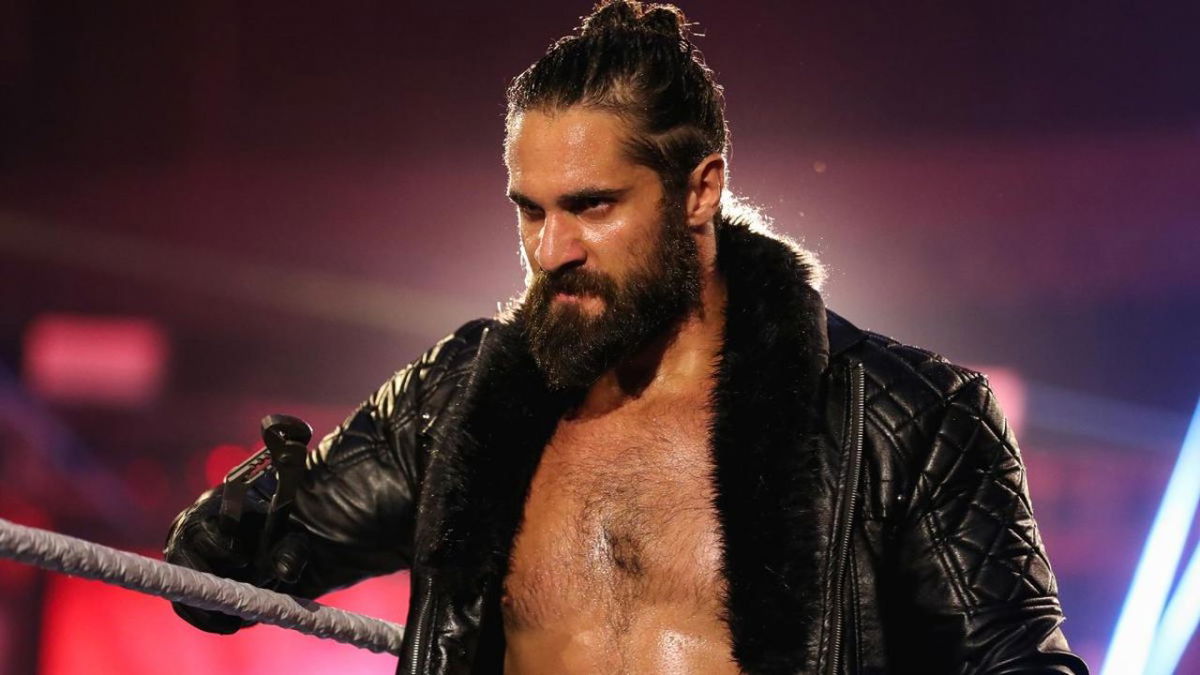 Almost an hour after isolating his partner Murphy in a triple threat tag team match, Seth Rollins walked down to the ring with a file in his hand. As per him, the file had 'conclusive' DNA tests.
"The world has to know the truth."

What does @WWERollins have on his mind? #WWERaw pic.twitter.com/p8cloXc0it

— WWE (@WWE) September 22, 2020
The 'Messiah' called out the Mysterio family and revealed the results of the DNA test. Rollins first said that Dominik isn't Rey's son. Later, he changed his word and shifted attention to Mysterio's daughter Aaliyah.
Nothing can break this family.#WWERaw @DomMysterio35 @reymysterio pic.twitter.com/7cw7l7iI5G

— WWE Universe (@WWEUniverse) September 22, 2020
Rollins made a shocking claim, saying Aaliyah was not actually Mysterio's daughter. Further, he played a clip in which she was comforting a dejected Murphy.
"@reymysterio … you are NOT THE FATHER!" – @WWERollins

🤯🤯🤯 #WWERaw pic.twitter.com/YBaQf6831a

— WWE (@WWE) September 22, 2020
It looked like Aliyah wanted to say something but Rey took the microphone and told Rollins to leave his daughter alone. Rey didn't want any trouble with his daughter, considering that she is only 19.
"Keep my daughter's name out of your filthy mouth." – @reymysterio

This is next-level wild. #WWERaw pic.twitter.com/Zp0CsuPq8q

— WWE Universe (@WWEUniverse) September 22, 2020
Somehow, this didn't sit well with Aaliyah, and she left in a fit of fury. The Mysterio family followed her to try to stop her. Even Rollins got awkward after that, as he apologized and left.
WWE teasing a romance between Aaliyah Mysterio and Seth Rollins disciple Murphy
Last week, we saw Aaliyah show a little sympathy towards Murphy. However, everyone including Rey Mysterio felt it was just out of human nature.
Fans have speculated that a romance could be brewing between the two. The care Aaliyah showed last week to Murphy was one example. Tonight on Raw, Aaliyah and her father Rey Mysterio had a fight backstage.
Aaliyah was sitting alone backstage when Murphy appeared. He walked up to an emotional Aaliyah, and tried to make peace. First, he panned Rollins for going too far and then issued an apology himself.
An apology … ? From @WWE_Murphy?

🤔🤔🤔 #WWERaw pic.twitter.com/ukk8DCObB3

— WWE Universe (@WWEUniverse) September 22, 2020
Is this a newly blossoming romance? Or is Murphy playing games with the Mysterio family to win Rollins' trust? Let us know in the comments below.
Also Read: Former WWE Superstar Reveals Rare Unmasked Photo of Rey Mysterio