Vince McMahon Pulls Off a Massive Surprise Amid Hush Pact Investigation
Published 06/21/2022, 8:30 AM EDT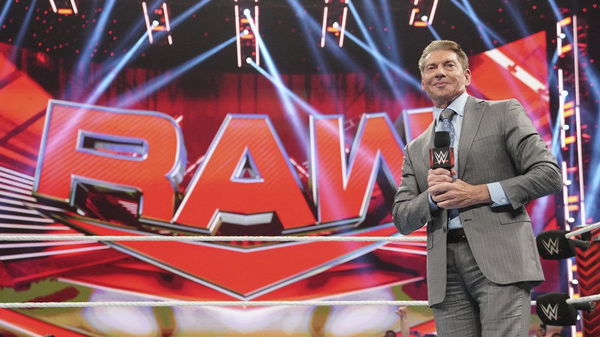 The 76-year-old Vince McMahon seems not to give a fly about the recent allegations against him. Billionaire Vince McMahon last appeared on the blue brand SmackDown this last week. During the past SmackDown edition, Mr. McMahon entered like a boss and left like a boss.
ADVERTISEMENT
Article continues below this ad
He cheekily reminded the fans that if it wasn't for Vince McMahon, there wouldn't have been any WWE to tune in. The WWE Universe imagined that Mr. McMahon's SmackDown appearance would be his last until further notice.
ADVERTISEMENT
Article continues below this ad
Currently, 'The Big Man' is under investigation for allegedly having an affair with a former WWE employee. In addition, Vince McMahon reportedly paid a whopping $3 million to a former employee to shush her from discussing their relationship.
Vince McMahon surprised the WWE Universe on RAW
After McMahon's hush pact investigation, he made yet another appearance on WWE television in less than a week. He emerged from Titan Tron and surprised the WWE Universe during today's Monday Night Raw episode.
McMahon said, "Raw has been on the air for almost 30 years. Twenty of those years, thirty years have been dominated by the greatest WWE superstar of all time. And that man makes his return to Raw live here next week. Mr. Hustle, Loyalty, and Respect, John Cena!"
Watch This Story: Most Powerful Moments of WWE Legend Goldberg
Vince McMahon thanked the fans for the 1517th edition of Monday Night Raw and looked forward to next week's 20th anniversary of John Cena. While exiting the ring, 'The Big Man' left with a smile and hopped down to the floor.
Even during the past week's SmackDown episode, the WWE Universe hoped that McMahon would address the claimed accusations. However, he chose to remind the fans that he'll always be the boss of the biggest wrestling promotion, WWE.
What is the future of McMahon's family and the company?
As Mr. McMahon was found under investigation for an indefinite time, he is currently not the company's chairperson and CEO. 'The Big Man' has voluntarily stepped down from his responsibilities and passed on the torch to his daughter, Stephanie McMahon.
ADVERTISEMENT
Article continues below this ad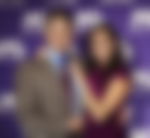 WWE and the Board of Directors appointed 'Billion-Dollar Princess' Stephanie McMahon as interim CEO and interim chairperson.
Stephanie McMahon tweeted, "Until the conclusion of the investigation into recent allegations, I am honored to assume the role of interim Chairwoman & CEO. I love @WWE and all it continues to do to entertain billions around the world."
ADVERTISEMENT
Article continues below this ad
Vince McMahon has pledged to cooperate with the investigation by the Special Committee completely. Until further notice, it seems that Mr. McMahon's family is walking on very thin ice regarding the future of WWE. However, despite the odds, Vince McMahon left no stones unturned to surprise the fans during the latest Raw episode.