Was Raw Underground sacrificed for Survivor Series?
Published 10/18/2020, 12:04 AM EDT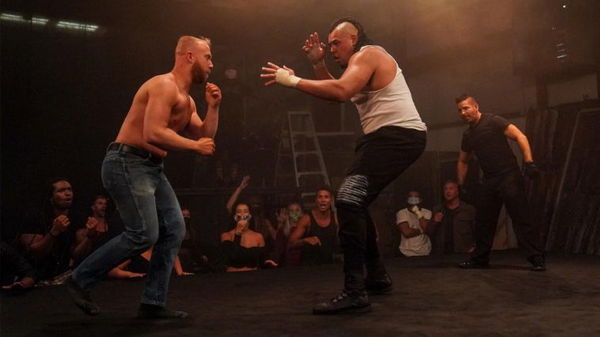 ---
---
Shane McMahon started Raw Underground in August. While the concept was raw and required refining, it was entertaining to say the least.
ADVERTISEMENT
Article continues below this ad
Wrestlers like Dabba-Kato, Arturo Ruas and UFC's Four Horsewomen (excluding Ronda Rousey) were given a platform to shine in shoot style fights. Two months after its introduction, it has been canceled. While rumours are aplenty, there are some that make more sense than others.
Why are there rumours surrounding Raw Underground's cancelation?
ADVERTISEMENT
Article continues below this ad
According to Dave Meltzer's Wrestling Observer Newsletter, the concept was allegedly scrapped due to the live crowd being exposed to COVID-19. The fights had a small crowd consisting of extras, jobbers and some wrestlers.
The wrestlers who were part of the crowds returned to work, and the speculation was dropped. Another possible theory for the cancellation of Raw Underground is the WWE Draft.
The Draft took place on episodes of Raw and SmackDown on the October 9 and 12, respectively. WWE drafted Dabba Kato and Arturo Ruas from Raw to SmackDown which more or less confirmed Raw Underground's cancelation.
Survivor Series might be the reason behind Raw Underground's cancelation
According to Bryan Alvarez of Wrestling Observer Live, "They do not want to do anything that involved the mixing of the brands." This could only mean one thing: Survivor Series.
Survivor Series is one of the most exciting PPVs of the year because we get to see the best of both brands battling for superiority. NXT came out triumphant over Raw and SmackDown last year, courtesy of wins from Roderick Strong, Shayna Baszler, and the NXT Women's division. This year's event has the potential to blow last year's event out of the water.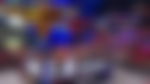 ADVERTISEMENT
Article continues below this ad
The Draft led to some very interesting switches, such as Seth Rollins to SmackDown and AJ Styles to Raw. These switches make Survivor Series lot more interesting than it normally would be.
With Keith Lee and Braun Strowman on Raw, it would be delightful to watch the two behemoths square up to former Shield brothers Seth Rollins and Roman Reigns. The cancellation of Raw Underground does nothing more than separate the three brands. This will help in generating more hype for Survivor Series.
Raw Underground's cancelation is for the greater good, which is Survivor Series. We are yet to see whether the wrestlers who thrived on Raw Underground would feature on the main card.
ADVERTISEMENT
Article continues below this ad
What the future holds for Shane McMahon and his band of shoot fighters is unclear. However, one thing is clear; Raw Underground goes on the list of good/decent ideas sacrificed for bigger plans.