WATCH: A Chilling Segment When The Undertaker Almost Sacrificed Stephanie McMahon on WWE RAW
Published 01/19/2021, 11:11 AM EST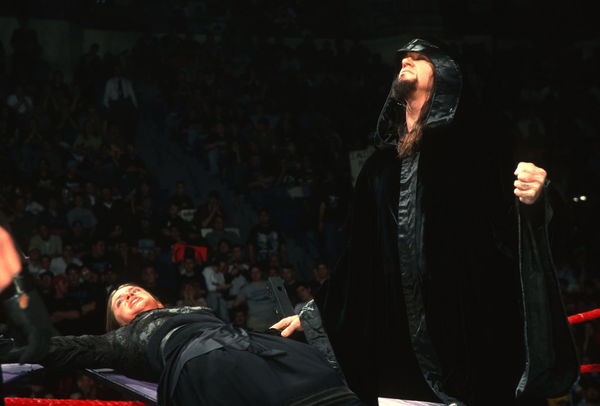 ---
---
Everyone knows the Undertaker takes his gimmick and kayfabe very seriously. One of the most important reasons for his long and equally relevant career was because of how he reinvented his gimmicks.
ADVERTISEMENT
Article continues below this ad
In the Attitude Era, the 'Deadman' turned into a more diverse version of himself. He turned into a wicked 'priest' or Lord of Darkness and presided over a group of followers termed as 'The Ministry of Darkness'.
As a cult-like leader, Undertaker proclaimed he received orders from the "higher powers". He occasionally performed rituals and "sacrifices" to recruit wrestlers into his ministry.
ADVERTISEMENT
Article continues below this ad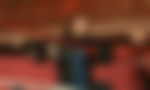 As a part of the gimmick, Undertaker expressed his desires to replace Vince McMahon and take over WWE (then WWF). He started feuding with McMahon's stable, 'The Corporation.'
After Backlash 1999, Undertaker kidnapped Vince's daughter Stephanie McMahon. The Phenom intended to marry her first and then sacrifice her to the evil forces and gain control of the company.
As part of the segment, Stephanie was on a giant Tombstone symbol. Dressed in a black gown, she was bound to the symbol as Paul Bearer started chanting.
However, Vince's arch-nemesis disrupted the ceremony right in time to save Stephanie McMahon.
The Undertaker reveals his strangest storyline
Although he had his fair share of bizarre storylines, Undertaker recalled his strangest storyline to be the Stephanie McMahon one. He looked back at the incident with an interview as the strangest one.
The WWE legend, 55, said, (h/t: ninelineapparell) "I think probably trying to kidnap Stephanie and marry Stephanie and all that that I did. That was out there when I started putting Stephanie on my symbol."
ADVERTISEMENT
Article continues below this ad
Interestingly, Stephanie made her WWE on-screen debut with the storyline. Just before Undertaker's retirement at Survivor Series last year, she wrote on Twitter, "It's been an absolute honor and a privilege getting to share time and memories with The Undertaker, in and out of the ring over the last 30 years. Congratulations on an incredible career!"
She posted pictures from her various interactions with Taker as well –
ADVERTISEMENT
Article continues below this ad
To debut with The Undertaker, and as a part of such an interesting storyline, is definitely an honor. Apart from this, what did you think of the bizarre storyline? Let us know in the comments below.