WATCH: CM Punk Becomes A WWE Commentator as RAW Goes On Strike
Published 11/03/2020, 6:30 AM EST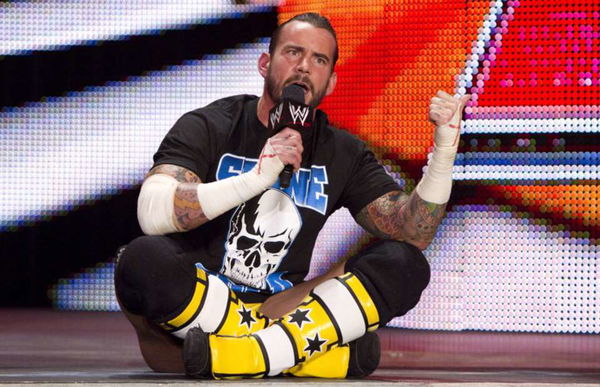 ---
---
WWE might seem satisfied with the storylines and management, but almost a decade back, everything was in shambles. CM Punk was then the voice of "anarchy" as he recently walked out on the company. It seemed the entire roster took his advice after a few months.
ADVERTISEMENT
Article continues below this ad
To clear the confusion, let's go back to July 2011. For the first time in history, WWE RAW walked out on its COO Triple H. The entire roster waited in the parking lot as they feared WWE had an "unsafe working environment."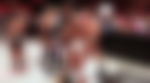 ADVERTISEMENT
Article continues below this ad
WWE suddenly became interesting as fans from all over the world tuned in to see how the night would unfold. The night started with Triple H coming out to an empty ringside.
He cut a spectacular promo as he stood strong, determined to deliver a great program to the WWE Universe. His promo certainly moved some people, as CM Punk, John Cena, and Sheamus came out in his support.
All men agreed that the claim of an unsafe environment was funny. CM Punk even said he was the one who started the movement. He said, "I feel like I started this whole thing. This is all my fault. I've been at the epicenter of everything controversial ever since you took over."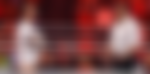 The whole segment was almost half an hour long with Punk's promo being the most entertaining one as he compared the wrestlers outside to "a bunch of hippies."
However, the execution of the show still remained an arduous task, with a majority of the roster refusing to work. Triple H emerged as a savior as he booked an impromptu match between John Cena and Sheamus.
Punk wanted to be in the ring as he kept raising his hand when Triple H thought about the matches. However, Triple H gave Punk the duty of a commentator and ring announcer.
Read more – "I Don't like the Guy"- Roman Reigns is Not Thrilled to Work with CM Punk
CM Punk wanted to be a commentator for long
Punk had occasional stints as a color commentator on both brands. However, his first chance at it came during the strike. Unfortunately, his stint did not run long as after a while, Vince McMahon made his way to the ring.
ADVERTISEMENT
Article continues below this ad
Mr. McMahon came down to the ring and relieved Triple H off of his duties. Instead of Triple H, John Laurinaitis became interim GM of Raw.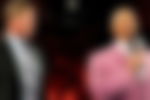 "The People's Era" followed with Laurinaitis calling the shots on Monday Night Raw. WWE Universe never liked him and ratings dropped. Being a consistent purveyor of the masses, CM Punk soon started his feud with Laurinaitis.
ADVERTISEMENT
Article continues below this ad
Watch the entire RAW segment below –