Watch: R-Truth Freaks Out by the Presence of Alexa Bliss on Raw Talk
Published 06/15/2021, 7:30 AM EDT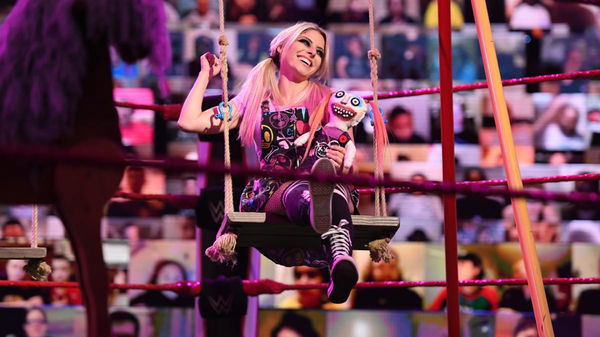 ---
---
Alexa Bliss was one of the main talking points of RAW as she faced Nia Jax in a match that was built around a backstage segment. The match ended in a disqualification as Reginald got involved. The scenes after that were creepy as the WWE universe saw Alexa hypnotizing Reginald before Nia interrupted them. After all this muddle in the show, Alexa Bliss showed up as a guest in the RAW Talk. Her antics on the show sacred Co-Host R Truth.
ADVERTISEMENT
Article continues below this ad
Alexa Bliss horrifies R Truth
Ever since Alexa Bliss debuted her supernatural gimmick, it has polarized the WWE universe. Some fans still consider that the Goddess gimmick of Alexa was the best version in her career. However, this polarizing gimmick of Alexa has produced many bizarre and creepy moments in the show. The aftermath of such moments has led to a match in Hell in a Cell PPV where Alexa will face Shayna Baszler.
ADVERTISEMENT
Article continues below this ad
Watch this Story- OMG Moments from the WWE Ruthless Aggression Era
After this week's RAW, Alexa Bliss appeared on the RAW Talk as the Hosts R Truth and Kevin discussed the whole incident on RAW. Alexa said that she wanted to put Reginald in a timeout, just like her doll Lilly. Bliss also stated that Lilly likes R Truth and wants him to play with them in the playground. R Truth, in his reply, called Alexa as 'Creepy Lexi'. He then asked whether she was a 'whack job' because that is what he has been hearing. Alexa, after a hysterical smile, stated that she doesn't have any mental issues. 
ADVERTISEMENT
Article continues below this ad
Alexa will face Shayna Baszler in the Hell in a Cell PPV
The stage is set for the Alexa Bliss VS Shayna Baszler match, as it will take place in Hell in a Cell PPV. The match has so many talking points to ponder upon. After a long time, the WWE universe can finally see Shayna Baszler in a singles match against a much-worthy opponent. On the other hand, the WWE universe is still waiting for the supernatural Gimmick of Alexa Bliss to go all out and express her passionate side.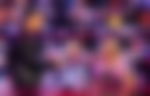 ADVERTISEMENT
Article continues below this ad
During the RAW Talk, Alexa Bliss did mention what she was going to do with Shayna Baszler. Kevin asked the imminent question, and Alexa replied that it would be much worse for Shayna on Hell in a Cell than what she faced last week's RAW. A sizeable part of the WWE Universe is still waiting to see the best version of Alexa's Gimmick. Maybe Hell in a Cell can be the day where they could witness the full wrath of Alexa Bliss.